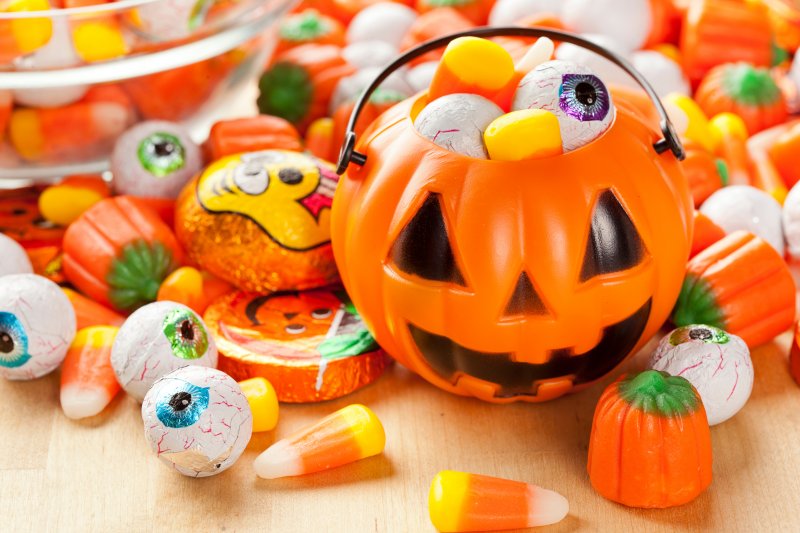 Halloween night is fast approaching, and that will either fill you with joy or dread depending on your situation. You might be worried about your chances of enjoying the spooky season if you wear Invisalign. Not to worry!
Below, you'll find the tips you need to make it through the night with your teeth and your trays intact. You won't even need to break your routine! Continue reading to learn how to pull it off.
1. Create Time for Sweets
If you wear Invisalign, you need to wear your trays for at least 22 hours a day. This means that there's a brief window when you can take them off to eat. If you plan to indulge in Halloween treats, you'll need to time it just right.
2. Choose Your Treats Carefully
For Invisalign wearers, not all candy is created equally. You can eat whatever you want, technically. However, when it comes to ensuring a clean mouth afterward, you'll want to stay away from candies and treats that can get stuck or forgotten between your teeth.
These can make it difficult to put your aligners back in or could cause some discomfort while wearing them.
3. Keep Water Handy
Water is a universal solvent. It can break down bonds on many different chemicals, including those formed by sugars and plaque. One you take off your aligner to eat your ill-gotten candy gains, drink water to help keep your teeth clean.
4. Don't Cheat Your Trays
You may be tempted to wear your trays while eating candy. It's a great way to feed two ghouls with one scone, right? The truth is, if you use your trays to chow down on gummies or hard candy, you risk breaking them. Invisalign trays are very durable, but they're not designed to be worn while eating.
In addition, drinking dark-colored or dyed beverages like coffee, soda, or punch could stain your trays. This would defeat the purpose of invisible braces. Weight your options carefully and try to do the right thing for your continued treatment.
Halloween night need not be stressful or boring just because you have to work around your aligners. With these tips, you can plan ahead and keep your smile—and your trays—safe and healthy on Halloween. If you have any concerns, reach out to your dentist, they're always there to help and will appreciate the effort you're putting into your own success.
About the Practice
The dentists at Fairfax Dental Group work together to provide excellent oral care for every patient. Their dedication to comfort and convenience shows in their use of advanced dental technology and their friendly support staff. They offer treatment plans tailored to your smile and your goals, not a one-size-fits-all approach. To schedule an Invisalign consultation, call (703) 560-6301 or visit the website to learn more.
Comments Off

on Surviving the Sweets: 4 Tips for Invisalign Users on Halloween Night