Emergency Dentist Serving Fairfax
You can't plan for a dental emergency — but you can help yourself be more prepared by knowing what to do if one happens to you or a loved one. Your dentist in Fairfax is happy to help patients get out of pain FAST in the event of a dental emergency. If you are experiencing a toothache, a broken tooth, a knocked out tooth, or anything else that just doesn't feel quite right in your mouth, do not hesitate to get in touch with Fairfax Dental Group to receive immediate care.
Common Dental Emergencies Include: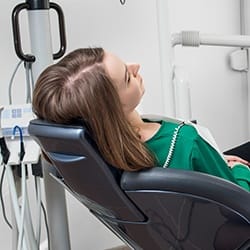 Knocked out tooth
Partially dislodged tooth
Chipped, cracked, or broken tooth
Severe toothache
Lost or damaged dental work
Object stuck between the teeth
Injury to the lips, gums, or jaw
Pain or swelling in the face
Even if you are unsure whether or not your situation is an emergency, go ahead and give us a call, and we'll be happy to let you know what you should do next. However, if your injuries include a broken bone, or if you can't stop bleeding after 15 minutes, be sure to head straight to your local emergency room first!
Tips for Handling a Dental Emergency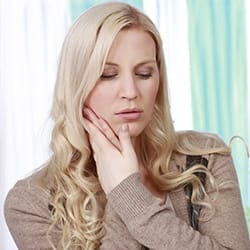 Right after one has happened, take a moment to breathe and calm yourself.
Call Fairfax Dental Group as soon as you can.
Try to recover any lost teeth or dental work.
In the case of a knocked out tooth, only touch it by the crown and never the root.
Attempt to place any dental work/teeth back into the mouth if possible. If not, put the dental work in a safe container, and a tooth in a bag of milk or saltwater. It must stay wet until you visit the office.
Use a cold compress or OTC medication (no aspirin) to control any pain or swelling.
A clean rag or gauze and firm pressure can help stop bleeding.