Emergency Dentist — Fairfax, VA
Repairing Your Smile & Easing Your Pain
You can't completely avoid a dental emergency — but you can help yourself be more prepared by knowing what to do if one happens to you or a loved one. Your dentist in Fairfax is happy to help patients get out of pain fast in the event of a dental emergency. If you are experiencing a toothache, a broken tooth, a knocked-out tooth, or anything else that just doesn't feel quite right in your mouth, do not hesitate to get in touch with Fairfax Dental Group to receive immediate emergency dentistry in Fairfax, VA.
Why Choose Fairfax Dental Group for Emergency Dental Care?
Same-Day Appointments Available
On-Call 24 Hours a Day
Two Highly Experienced Dentists Ready to Help
How We Treat Dental Emergencies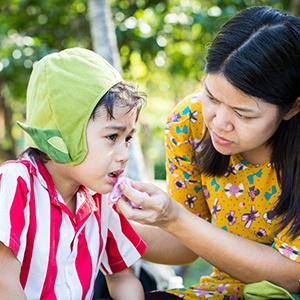 Same-day appointment: After you get in touch with our office, we'll do everything we can to get you scheduled for an appointment the same day that you call. Furthermore, a team member will be ready to help you manage your situation over the phone with first-aid tips. Not only do we accept same-day appointments, but we have an emergency line that is open 24/7 to address your urgent dental concerns.
Emergency exam: When you do get to our practice, one of our dentists will complete an emergency exam to pinpoint the exact cause of your symptoms. This may include digital X-rays if we cannot easily view the problem.
Review findings: While we want to get you out of pain as quickly as we can, we'll also make sure you understand our findings clearly as well as our treatment recommendations. Not only will your plan be personalized to your needs, but we'll highlight the estimated costs and amount of time we believe your treatment will take to complete.
Get the dedicated care you need: Our kind and experienced team works quickly to get you back to positive oral health, whether that's through dental fillings and crowns, root canal therapy, tooth extractions, or another service.
The Most Common Dental Emergencies
Even if you are unsure whether or not your situation is an emergency, go ahead and give your emergency dentist in Fairfax a call, and we'll be happy to let you know what you should do next. After you do, take note of these tips to help ease your pain and prevent your dental emergency from getting worse ahead of your appointment.
Understanding the Cost of Emergency Dentistry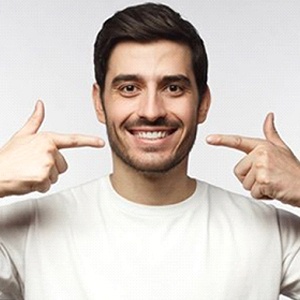 Depending on the damage your mouth sustains, the cost of emergency dentistry in Fairfax can vary. Because no two cases are alike, we must examine your smile before providing a cost estimate. Fortunately, most insurance companies will agree to provide at least one emergency exam and provide a percentage of coverage for minor or major restorative services. If you were to visit the ER for treatment, you could expect to pay between $400-$1,500 as opposed to a $90-$200 visit to your dentist's office.
While you may be tempted to avoid emergency dental care out of fear you cannot afford it, trust that in doing so, your problems will only worsen. If you come to see us at Fairfax Dental Group, we'll not only examine your smile and provide available treatment options, but we'll help you navigate the financial side of treatment by identifying available coverage through your insurance as well as helping you apply for flexible financing if necessary.
Every Dental Emergency is Different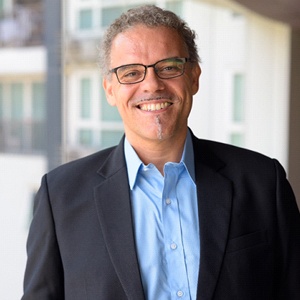 Until we can examine your smile and determine the underlying problem causing your dental emergency, we cannot predict the overall cost. While many dental problems can quickly be solved using dental fillings or prescription mouthwash, other complex cases can require root canals or tooth extractions, both of which are much costlier not only because of the procedures involved but the additional treatments needed (i.e., dental crowns, tooth replacements).
You can entrust your emergency dentist in Fairfax to go over your personalized treatment plan with you to ensure you don't experience any financial surprises along the way.
Does Dental Insurance Cover Dental Emergencies?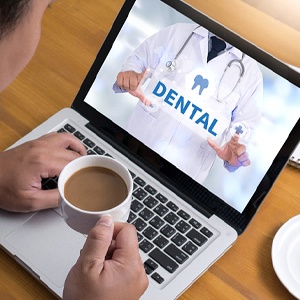 It is possible that your dental insurance company provides one emergency exam each year that is fully covered; however, this isn't always the case, which is why you'll need to review your policy beforehand. Depending on the type of restorative treatment you need, your insurer will also likely provide some level of coverage between 50 and 80%. You must consider whether you've met your deductible and how much of your annual maximum has been used, as this will determine how much of your treatment your dental insurance carrier intends to cover. Should you need help to find out all this information, our dental team is here to help.
You should also be mindful, however, that most dental insurance policies offer preventive care that is covered at 100%. Regular checkups and cleanings are the most effective way to minimize dental emergencies, so make sure to take advantage of these two yearly visits!
Other Options for Making Dental Emergencies Affordable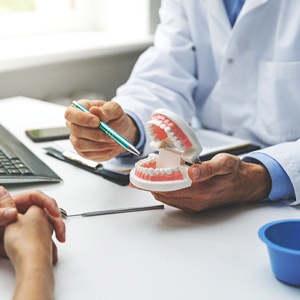 At Fairfax Dental Group, we never want you to put off emergency dental care just because you don't think you can afford it. This is why we are pleased to provide alternative payment solutions, such as:
Flexible Financing with CareCredit: Eligible enrollees can apply for low and zero interest payment plans that make it easy to break up the cost of your treatment into monthly installments.
In-House Wellness Plan: Renewable on a yearly basis, uninsured individuals can pay one annual fee and gain access to available discounts and basic preventive dental care.
Taking Care of Your Smile Can Save You Money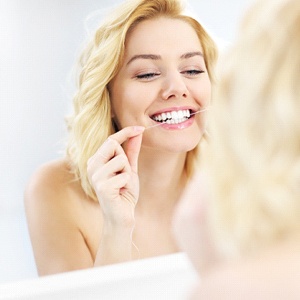 It's not always possible to avoid all dental emergencies; however, if you have a nagging toothache that has been bothering you for a while or significant damage you've yet to treat, you are now dealing with a preventable emergency. Preventive care and at-home oral hygiene practices can potentially save you thousands of dollars. In fact, Cigna Health estimates adults who continually seek preventive oral healthcare services can save 31% in dental costs over five years. However, it is also believed that adults who avoid preventive care can expect to see a 43% increase in dental costs during that same timeframe.
Should you begin to notice pain or significant damage, don't wait to seek help. Call our office immediately and let our team take of the problem right away. With so many payment options available today, you can trust that a solution will be identified that will allow you to get the care your need while staying well within your budget. Remember, getting help for a toothache can mean the difference between paying for antibiotics or a root canal.
Keys to Preventing Dental Emergencies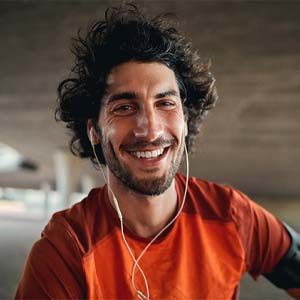 While having a dentist you can count on during an emergency is a good thing, it's always better to avoid emergency situations altogether. The best way to do so is to make sure that you're taking good care of your smile daily and staying away from any bad habits that could lead to dental damage in the future. If you're not sure that you're doing everything you can to keep your teeth and gums safe, feel free to ask us for advice for avoiding dental emergencies during your next checkup at Fairfax Dental Group. In the meantime, here are some of the basics that you should keep in mind.
Visit Your Dentist Regularly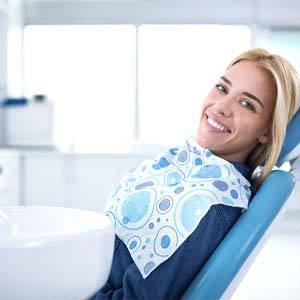 If you want to avoid severe oral health issues, you absolutely cannot afford to skip your dental checkups. Cavities, gum disease, and other problems may not be obvious at first, but they can very easily turn into emergencies if they aren't caught in time. You should be having your teeth examined every six months so that our team can identify potential problems and treat them while they're still small. It also provides us with an opportunity to remove plaque and tartar before they can lead to decay.
Maintain Good Oral Hygiene at Home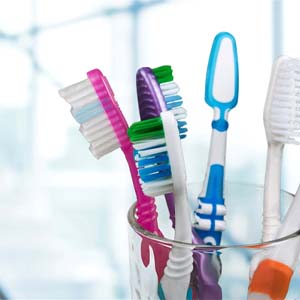 Consider your oral hygiene routine. Are you brushing as often as you should (as in at least two times a day)? Are you flossing to keep the spaces between your teeth clean and free of plaque? Are you rinsing with mouthwash to reduce bacteria levels in your mouth? A good daily oral hygiene routine could mean the difference between keeping your teeth for life and needing to have them extracted to prevent an infection from spreading.
Stick to a Nutritious Diet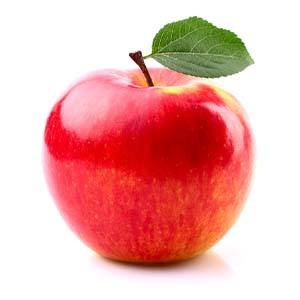 Most people are more concerned with how their diet affects the rest of their body, but the foods you eat can impact your teeth and gums as well. Sugars and carbohydrates can encourage the accumulation of harmful oral bacteria and accelerate the process of tooth decay. On the other hand, eating fruits and vegetables can help you maintain healthy gums, and they can even help naturally clear plaque and bacteria while you chew them.
Wear a Mouthguard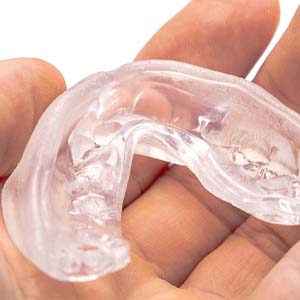 We often recommend that our patients wear mouthguards for one of two major reasons. The first, naturally, is if they play a sport of some kind. Getting hit in the mouth can cause a tooth to break or even get knocked loose altogether, which is why you should make sure your smile is protected even during low-contact sports. The second reason is if you grind your teeth at night, which can wear down and weaken your enamel.
Use Tools to Open Packages, Not Your Teeth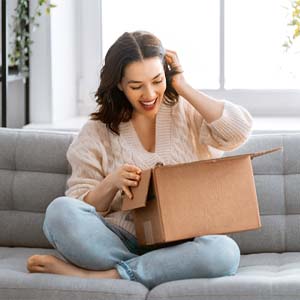 When you're having trouble tearing open a package, it can be tempting to just tear it open with your teeth. However, the time this saves may not be worth the long-term consequences, as you could end up significantly wearing down and weakening your teeth. Reach for some scissors instead to take care of stubborn packaging instead of putting your teeth through unnecessary wear and tear.
Dental Emergency FAQ's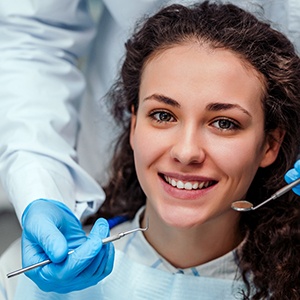 If you're like most people, chances are you don't know off the top of your head what to do in a dental emergency. Being confused during an emergency can only add to your panic and make your whole situation worse. For this reason, we've decided to answer some of our most frequently asked questions about emergency dentistry for your benefit down below. If you still have an emergency question that you don't see answered on this page, just give us a call and ask!
What If I Have a Dental Emergency While Out of Town?
First things first, try not to panic. Use the tips listed above to handle the situation until you can find a dentist in the area to treat your immediate problem. That way you can still enjoy your vacation without oral pain. Once that has been squared away, call your emergency dentist in Fairfax to schedule an appointment for when you get back in town. At that appointment, we can determine whether any future treatment is necessary.
Should I Go to the Emergency Room?
While the emergency room staff are trained medical professionals, you should only see them for a dental emergency as a last resort. This is because they often don't possess the same specialized training as our dentists. Best case scenario, they'll put you on painkillers or antibiotics to treat the problem until you can visit us. You're much better off calling us first if you're dealing with dental pain. Only visit the emergency room if you have a broken or dislocated jaw, swelling that obstructs your airway, or intense bleeding that doesn't subside after 15 minutes.
My Toothache Suddenly Went Away. Do I Still Need to See the Dentist?
Yes. While many people think occasional tooth pain is normal, the truth is that it's never a good sign. It could be symptomatic of an underlying problem, like decay or gum disease. If you were suffering through a severe toothache that suddenly faded away, it could mean that the nerve inside the tooth has "died." This usually indicates an infection deep within the tooth that could quickly spread to other teeth and bone if not treated in a timely manner. Because of this, you should absolutely contact us if you have a toothache that goes away.
How Long Should I Wait to Receive Emergency Treatment?
Ideally, you would call us as soon as you start to experience signs of an emergency, like pain. Putting off treatment can only cause your problem to worsen in the long run. For example, a small fracture in your tooth could spread to the center, where the nerves are located, and result in intense pain, not to mention creating an easy pathway for bacteria to access the inside of the tooth. Contact us the moment you feel like something may be wrong with your tooth, and we'll do our utmost to see you as soon as possible.