Metal-Free Dental Restorations – Fairfax, VA
Fully Restore Your Smile's Health & Appearance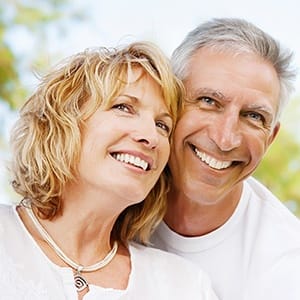 People who have sparkling, beautiful teeth are more likely to have stronger self-confidence and enjoy all the benefits of smiling, like increased endorphins and reduced stress levels. If you have experienced dental damage or decay on your front teeth, you need a cosmetic dental solution that blends strength and beauty. Porcelain veneers, crowns, inlays, onlays, and bridges can provide a wonderful option — and your dentists prefer the trusted Empress® line of metal-free dental restorations for our Fairfax, VA dental patients. Keep reading to find out why!
Why Would I Need a Metal-Free Dental Restoration?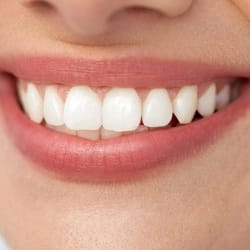 No matter how well you care for your teeth with regular oral hygiene, everyone is vulnerable to developing dental decay and damage. When it happens to the front teeth, you need a natural-looking solution — and a metal-free option can come to the rescue.
Empress® restorations can solve the following issues:
Broken, chipped, or cracked teeth
Severely decayed teeth
Short or stubby teeth
Missing teeth
Stained or discolored teeth that have not responded to teeth whitening
Teeth with irregular surfaces
Your Restorative Dentistry Options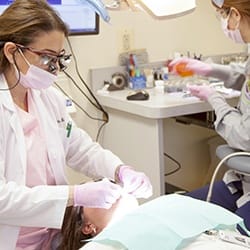 There are a variety of options in metal-free restorations. For missing teeth, you may need a porcelain bridge. A broken, weak, worn, or decayed tooth can be restored with a dental crown. Some tooth decay can be repaired with an inlay or onlay, while veneers can mask imperfections that affect the teeth that show when you smile.
No matter which option is best for you, you can feel confident when you visit Fairfax Dental Group. We only use the highest-quality methods available, and that means Empress®!
The Empress® Difference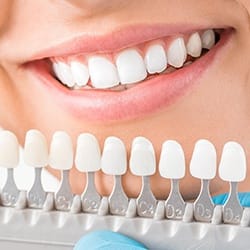 Empress® veneers, crowns, inlays, onlays, and bridges offer a sturdy, durable, and beautiful option for people who have experienced dental damage in the front of the smile. They are completely metal-free, which also makes them a great solution for people who have metal sensitivities.
The benefits of metal-free restorations are significant, and Empress® offers them all — and then some:
These restorations are totally biocompatible for your continued oral and overall health
The health of your surrounding teeth is not affected
Empress® crowns are easy to place
They can be customized to match the precise shade and translucence that suits your smile best
Empress® crowns are very polishable
If you have a severely damaged tooth or are missing teeth in the front of your smile, you may want to consider a metal-free restoration. We offer metal-free crowns, bridges, inlays, onlays, and veneers to help you smile with full confidence once again. Please don't hesitate to get in touch with Fairfax Dental Group to find out about your options with Empress®!