Pocket Irrigation – Fairfax, VA
Maintain Optimal Oral Health After Gum Disease Damage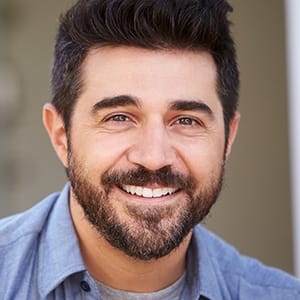 Gum disease is a chronic condition that causes inflammation of the gums and can result in gum recession, the loss of bone tissue, and eventually tooth loss. Gum disease treatment is a continual effort to prevent the disintegration of oral tissues and keep your smile healthy and whole for the long-term. In addition to scaling & root planing and improved oral hygiene practices at home, pocket irrigation in Fairfax, VA is one effective method of treating gum disease — but it can also be used as a preventive measure. Keep reading to find out why our in-house periodontist may recommend this treatment for you.
How Does Pocket Irrigation Work?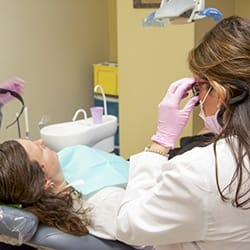 Periodontal pockets are spaces where bacteria builds up between the teeth and gums. If these pockets reach beyond a certain depth — usually 3 millimeters or more — treatment with pocket irrigation at home or at the dentist's office can help to clean below the surface of the teeth. This method is usually performed alongside a dental cleaning, scaling and root planing, or pocket reduction surgery.
Whatever additional procedures are being performed along with pocket irrigation, all of the plaque and tartar will first be removed from the periodontal pockets. Once they are clean and free of bacteria, irrigating the pocket fully cleanses the area to prevent the reoccurrence of infection. The application of a topical antibiotic treatment may also be used.
In addition to having the treatment completed at your dentist's office, you can also perform pocket irrigation at home with a water pick or water flosser. This can help you achieve a deeper clean on a daily basis than would be possible with a toothbrush and dental floss alone. However, use of a water flosser should not be considered a replacement for brushing, flossing, or your routine visits to the dentist. Rather, it is an effective complement to any oral hygiene regimen.
What Are the Benefits of Pocket Irrigation?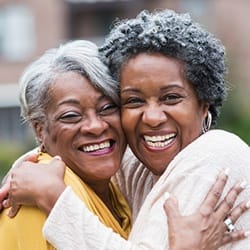 The advantages of regular pocket irrigation are significant. They include:
Thorough removal of plaque, bacteria, and food particles that may become trapped between the teeth and beneath the gums.
Reduced pocket depth, which prevents severe gum disease and the loss of teeth.
Improves the freshness of your breath by removing harmful bacteria.
Keeps your soft tissues healthy, clean, and intact.
Learn More About Pocket Irrigation Today!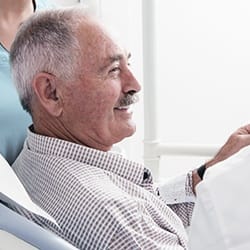 If you are interested in the therapeutic benefits of pocket irrigation for your periodontal health, do not hesitate to get in touch with your dentist in Fairfax. Drs. Young and Ayati can help you achieve and maintain positive periodontal health for a long-lasting smile. Get in touch with our dental office, which serves Fairfax, Annandale, George Mason, Vienna, and all surrounding communities, today!