Invisalign Process – Fairfax, VA
Get Straighter Teeth In 12 To 18 Months
So, you've made the decision to straighten your teeth using Invisalign in Fairfax, but how much do you know about the process? You do know that you want a more discreet solution because the idea of having a mouth full of metal is not appealing. But what about the process of wearing a more flexible and removable option? Are you ready for the responsibility that comes with Invisalign? At Fairfax Dental Group, we want you to be completely confident in your decision to choose clear braces, which is why you'll start with an initial consultation prior to receiving your customized aligners. If you want to learn more about the Invisalign process in Fairfax, VA and how it delivers straighter teeth, we've provided a thorough explanation. If you're ready to get started, contact us today to schedule a consultation!
The Initial Consultation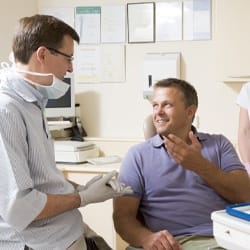 When arriving for your initial consultation, Dr. Marjun Ayati will sit down and discuss your personal dental goals. Whether it's straighter teeth or a change in your bite alignment, she will examine your mouth and share exactly how you can benefit using Invisalign if you are deemed a good candidate for treatment.
During this part of the process, you will learn more about the process and how long you can expect to wear your clear aligners. Additionally, Dr. Ayati uses iTero Element: 3D Digital Scanning to capture impressions of your teeth. This allows her to create a customized treatment plan and offers an outcome simulator, so you can view what your smile will look like once treatment is complete.
The Process of Using Your Aligners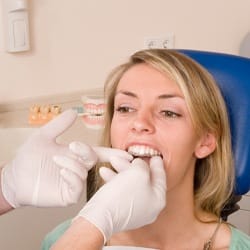 Once your aligners are ready, you'll return to our dental office and pick them up. You'll be given a series of trays, each that you will be required to wear 20 to 22 hours each day. Each set of aligners should be worn for two weeks before switching to the next set. Because each patient's dental needs are different, Dr. Ayati may suggest a longer or shorter time frame with each set.
Invisalign aligner should only be removed when eating, drinking or while cleaning your trays. Otherwise, you should always wear your aligners. This will prevent a delay in treatment.
Aftercare Instructions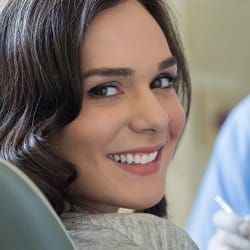 Once you are finished with your treatment, which can last anywhere between 12 and 18 months, your dentist in Fairfax will suggest that you wear a retainer to prevent your teeth from shifting back to their original position. Most patients will need to wear their retainers full time in the beginning. However, over time, this will change, and you'll only need to wear your retainer at night.
It might also be possible to have a permanent retainer placed, but it will depend on the recommendation of Dr. Ayati.