Periodontal Therapy – Fairfax, VA
Recreate Healthy Smiles After Damaging Gum Disease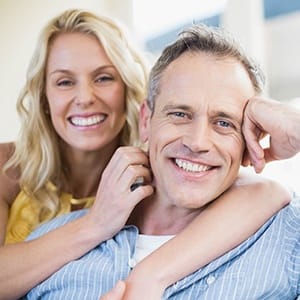 According to the Centers for Disease Control, periodontal (gum) disease in the United States affects almost half of adults over the age of 35. Left untreated, this inflammatory disease can take a significant toll on your oral and overall health. With early detection and routine maintenance, our in-house periodontist can help you avoid the detrimental effects of gum disease. Keep reading to find out how we can keep your smile protected and healthy with periodontal therapy in Fairfax, VA.
Scaling & Root Planing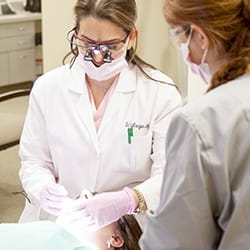 For moderate levels of gum disease, scaling and root planing is the gold standard treatment. We use special tools to clean above and below the gum line, removing pockets of bacteria and smoothing out the tooth's root to lower the risk of reinfection. This option is wonderfully effective for many patients.
Learn More About Scaling & Root Planing
Pocket Irrigation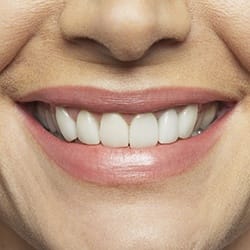 Gum disease is a chronic inflammatory condition that results in pockets of bacteria developing between the teeth and gums. By removing diseased tissue and targeting the infected area directly with an antimicrobial agent, your dentist can kill the bacteria at the source for more effective gum disease treatment.