Preventive Dentistry – Fairfax, VA
Protecting Your Oral Health for a Lifetime of Beautiful Smiles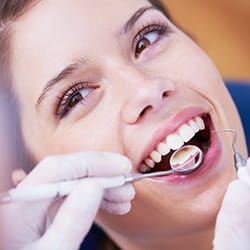 Preventive dental care is the foundation of every healthy smile, and that's why your Fairfax dentist begins all treatment plans with a solid base of prevention. Patients of all ages are recommended to visit the dentist every six months for a checkup and cleaning, during which we'll clean your teeth and gums and also check for the existence of potential or existing issues that require attention. Keep reading to find out more about our vital solutions for preventive dentistry in Fairfax, VA.
Dental Checkups & Teeth Cleanings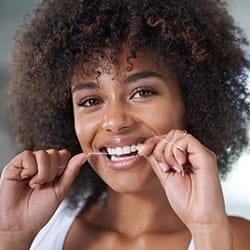 Even if you don't think anything is necessarily "wrong" with your smile, routine dental checkups and teeth cleanings are very important for patients of all ages. The early detection of cavities and other problems allows us to perform the most conservative treatment possible — but by regularly removing plaque and tartar, we can work to keep these issues from developing at all.
Learn More About Dental Checkups & Teeth Cleanings
Home Care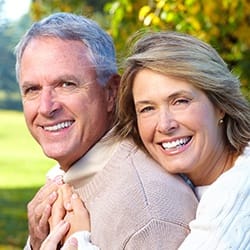 How well you take care of your teeth in the time between dental visits is a significant factor in how healthy your smile will be year to year. For this reason, we place a special emphasis on patient education by helping you understand how you can achieve even better results with regular brushing and flossing.
Dental Sealants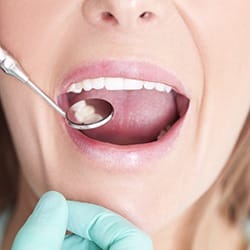 Our patients who could use a little help preventing cavities can benefit from the application of dental sealants. By painting these translucent shields directly onto the chewing surfaces of the molars and premolars, we can help prevent the buildup of cavity-causing acids and food particles. Children are the most at-risk of tooth decay, but sealants can be beneficial for adults as well. Dental sealants can be applied within a matter of minutes and can provide years of effective protection against cavities.
Sports Mouthguards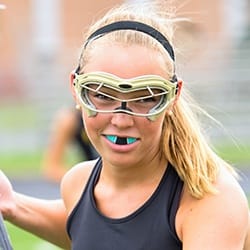 Contact sports are a significant cause of dental emergencies, such as broken or dislodged teeth, as well as lacerations of the soft oral tissues. Fortunately, sports mouthguards made by your dentist can provide significant help for athletes of all ages and levels of play. People who participate in heavy contact sports like football, wrestling, and boxing should certainly consider a mouthguard — but players of basketball, soccer, baseball, and tennis can also benefit from their use.
Nightguards for Bruxism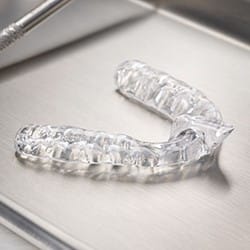 If you grind your teeth at night, you are placing your smile at risk of weak or worn enamel, sensitive teeth, and a host of other troublesome side effects. This condition is known as bruxism, and over time, it can take a significant toll on your oral health. However, by visiting your Fairfax dentist for a comfortable, custom-fitted nightguard to wear while you sleep, you can cushion your tooth enamel and prevent the damaging effects of bruxism.
Oral Cancer Screenings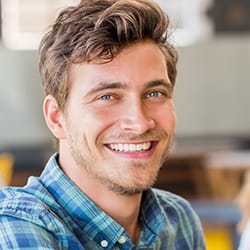 Oral cancer rates are currently rising in the U.S., and estimates from the Oral Cancer Foundation report an alarming death rate of one person per hour. Early detection of this disease can dramatically improve the chances of successful treatment — and that is why your dentist emphasizes the need for oral cancer screenings for adults of all ages. Fortunately, your dentist can perform one as part of your regular checkups to make sure this disease never catches you off guard.
Fluoride Treatments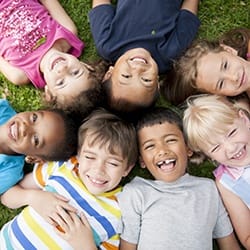 The mineral fluoride is well-known for the benefits it can provide for oral health, and as such you will find it in most toothpastes and mouth rinses. When applied topically to the teeth, it remineralizes enamel and strengthens weak areas to prevent the formation of cavities altogether. Children's smiles can especially benefit from the use of fluoride, which is why we recommend regular applications after each six-month checkup and cleaning. Cavity-prone adults can also take advantage of the preventive use of fluoride.
Emergency Dentistry
Dental emergencies can be alarming — and you never know when one will strike. If you or a loved one have experienced a broken tooth, uncomfortable or dislodged tooth, or anything else that just does not seem quite right in the mouth, don't hesitate to get in touch with your emergency dentist in Fairfax.
Learn More About Emergency Dentistry
Pediatric Dentistry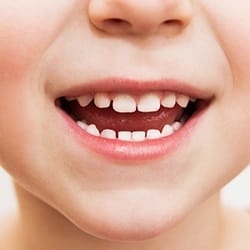 Children's smiles require a different approach when it comes to their dental care, as they are more prone to cavities than adults — and they may also be a little more nervous visiting a new environment like the dentist's office. An experienced children's dentist, we can help ensure that your little one has a wonderful experience that will put them on track to enjoying a lifetime of healthy smiles.