Scaling & Root Planing – Fairfax, VA
Deep Cleaning to Renew Smiles After Gum Disease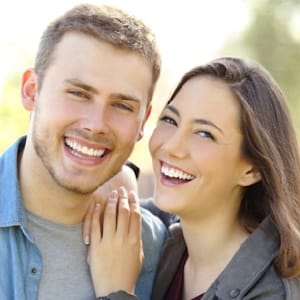 Gum disease is caused by the buildup of bacteria-filled plaque and tartar around the base of the teeth and gums. If plaque and bacteria are not removed through proper brushing and flossing, it forms pockets of infection and causes inflammation around the gum and bone tissue — which we also know as gingivitis or gum disease. When gum disease is detected in the early or moderate stages, the most effective way to remove it non-surgically is with scaling and root planing (SRP). Some severe cases of gum disease can also be successfully treated with SRP. Your dentist will evaluate your periodontal health and determine the best method for restoring your smile after gum disease, including scaling and root planing in Fairfax, VA.
For the successful treatment of your gum disease, our periodontist will begin by performing a thorough examination of your teeth, gums, and surrounding oral structures. X-rays are helpful because they allow your dentist to see how much the infection has affected the bone structure that supports the teeth. If the periodontal pockets that occur with gum disease are deeper than 3 millimeters, scaling and root planing will likely be recommended.
How Scaling and Root Planing Works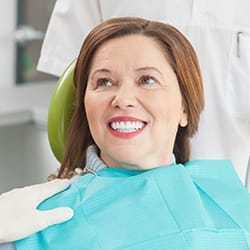 Scaling and root planing is often performed using local anesthesia, which numbs the jaw to ensure that you do not feel anything at the treatment site. However, numbing may not be necessary for patients with slight gingivitis or those who are undergoing preventive treatment.
First comes scaling. This part of the treatment involves removing plaque and tartar from the surface of the teeth, around the gums, and on the surface of the teeth's roots. We use a special ultrasonic scaling tool to remove all bacterial buildup.
Then, using a special instrument, your dentist or qualified hygienist will smooth out the surface of the root, removing all infected tissue and evening out its irregular surface to reduce inflammation and prevent the reoccurrence of bacterial buildup.
Gum disease is a chronic infection, so scaling and root planing may need to be completed over the course of several appointments. It is often combined with antibiotic therapy to ensure full healing. Our team will continue to check in on the health of your gums after the procedure to prevent the occurrence of reinfection.
The Numerous Benefits of Scaling and Root Planing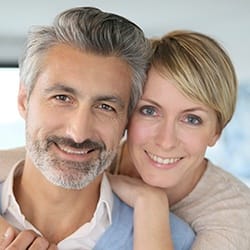 Scaling and root planing provides a number of benefits for people who are dealing with mild to moderate levels of gum disease. Patients who have periodontitis, or severe gum disease, may require scaling and root planing to prevent the reoccurrence of inflammation and harmful infection.
Some advantages of scaling and root planing include:
Cleaner, more attractive teeth after the removal of plaque and tartar
Fresher breath once harmful bacteria has been removed
Reduced risk of a host of diseases associated with gum disease (including heart disease, diabetes, memory loss, and others)
Reduced risk of tooth decay
The prevention of future gum disease
Reduced risk of associated tooth loss
If you or a loved one are dealing with chronic gum disease, getting the appropriate treatment is of the utmost importance for your oral and overall health. Most of the time, that means scaling and root planing performed by your Fairfax dentist! We invite you to get in touch with our dental office to discuss gum disease treatment today.