Root Canal Therapy – Fairfax, VA
Preserving Your Natural Smile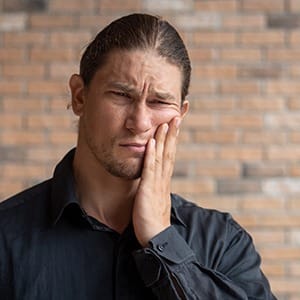 Severe toothaches are a common sign of an infection, among other symptoms. Our team at Fairfax Dental Group will do everything in our power to protect and preserve your natural smile, because we know that there's no prosthetic that can replace the function and feel of a home-grown tooth. In order to stop the infection from spreading and resulting in the need for an extraction, we may recommend root canal thearpy in Fairfax, VA. When patients hear this, they often panic because the procedure has an infamous reputation of being painful, when that's not actually the case. If you're exhibiting signs of a tooth infection or severe damage, don't hesitate to contact us today to schedule an emergency appointment.
What is Root Canal Therapy?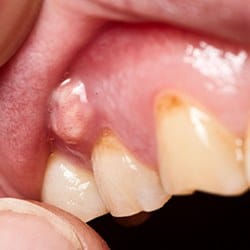 Root canals are fairly common procedures that have allowed countless people to save a natural tooth and stop an infection from spreading to other areas of their body. For patients who have untreated decay that has developed into a tooth infection, we'll often recommend this treatment to restore the function and health of their smile. If these problems aren't treated in a timely manner, they can cause even more discomfort and spread to other teeth.
During a root canal, we completely remove the infected pulp inside of your tooth and sanitize the area. Once we fill it and protect it with a dental crown, you'll be able to use it as though it were your natural tooth without having to worry about additional damage.
Signs A Root Canal Is Needed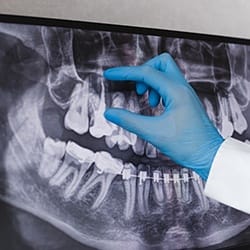 The most common symptoms of a tooth infection that needs to be treated with root canal therapy is a severe toothache. However, there are other signs that you can look out for that could point to a severely decayed and infected tooth, including:
Dental sensitivity to hot and cold temperatures.
Pain when you bite down.
Swelling or redness on the gums near the hurting tooth.
Pimple-like bump on the gums near the damaged tooth.
At the first sight of any of these signs, be sure to contact your emergency dentist in Fairfax as soon as possible. Our team will work quickly to ease your discomfort and get your oral health back on track.
Getting Root Canal Therapy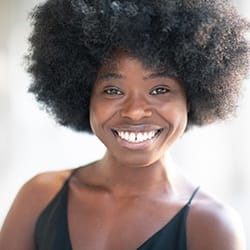 When you visit our dental office, the first step we'll take is to use our advanced imaging technology to diagnose the issue. If it can be treated with a root canal in Fairfax, we'll work quickly to make a plan that will salvage your natural tooth and ease your pain.
We'll start by numbing the area using a local anesthetic. This way, you won't feel an ounce of pain throughout the procedure. Using specially designed gadgets, we'll create a small access point in your damaged tooth to remove the infected pulp. We'll sanitize the inside of your tooth to remove any harmful oral bacteria and fill the area with composite resin to restore its shape and size. Your second appointment will consist of our team placing a customized dental crown atop your treated tooth to protect it from any further harm.
If you're concerned about getting a root canal or have any questions about the procedure, don't hesitate to contact our dental office. We'll be more than happy to ease your worries and walk you through the treatment step-by-step.