Root Canal Therapy – Fairfax, VA
Preserving Your Natural Smile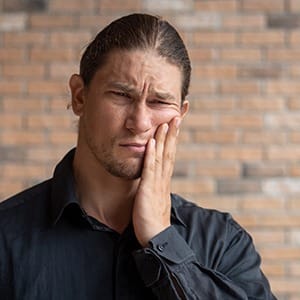 Severe toothaches are a common sign of an infection, among other symptoms. Our team at Fairfax Dental Group will do everything in our power to protect and preserve your natural smile, because we know that there's no prosthetic that can replace the function and feel of a home-grown tooth. In order to stop the infection from spreading and resulting in the need for an extraction, we may recommend root canal thearpy in Fairfax, VA. When patients hear this, they often panic because the procedure has an infamous reputation of being painful, when that's not actually the case. If you're exhibiting signs of a tooth infection or severe damage, don't hesitate to contact us today to schedule an emergency appointment.
What is Root Canal Therapy?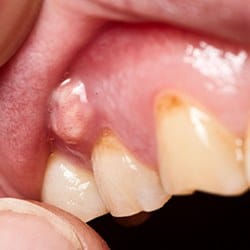 Root canals are fairly common procedures that have allowed countless people to save a natural tooth and stop an infection from spreading to other areas of their body. For patients who have untreated decay that has developed into a tooth infection, we'll often recommend this treatment to restore the function and health of their smile. If these problems aren't treated in a timely manner, they can cause even more discomfort and spread to other teeth.
During a root canal, we completely remove the infected pulp inside of your tooth and sanitize the area. Once we fill it and protect it with a dental crown, you'll be able to use it as though it were your natural tooth without having to worry about additional damage.
Signs A Root Canal Is Needed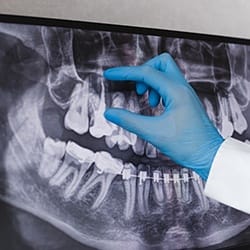 The most common symptoms of a tooth infection that needs to be treated with root canal therapy is a severe toothache. However, there are other signs that you can look out for that could point to a severely decayed and infected tooth, including:
Dental sensitivity to hot and cold temperatures.
Pain when you bite down.
Swelling or redness on the gums near the hurting tooth.
Pimple-like bump on the gums near the damaged tooth.
At the first sight of any of these signs, be sure to contact your emergency dentist in Fairfax as soon as possible. Our team will work quickly to ease your discomfort and get your oral health back on track.
Getting Root Canal Therapy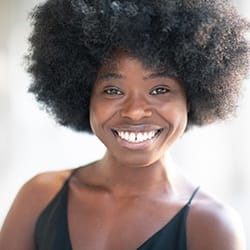 When you visit our dental office, the first step we'll take is to use our advanced imaging technology to diagnose the issue. If it can be treated with a root canal in Fairfax, we'll work quickly to make a plan that will salvage your natural tooth and ease your pain.
We'll start by numbing the area using a local anesthetic. This way, you won't feel an ounce of pain throughout the procedure. Using specially designed gadgets, we'll create a small access point in your damaged tooth to remove the infected pulp. We'll sanitize the inside of your tooth to remove any harmful oral bacteria and fill the area with composite resin to restore its shape and size. Your second appointment will consist of our team placing a customized dental crown atop your treated tooth to protect it from any further harm.
If you're concerned about getting a root canal or have any questions about the procedure, don't hesitate to contact our dental office. We'll be more than happy to ease your worries and walk you through the treatment step-by-step.
Understanding the Cost of Root Canals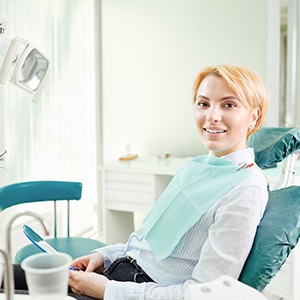 The cost of a root canal in Fairfax can vary from patient to patient. It depends on the complexity and severity of the case at hand. Our team will be sure to provide you with a candid price estimate before we start to work on your smile. Rest assured that even though this procedure can cost a significant amount of money, it is a smart investment in your oral health.
Factors That Can Affect Root Canal Cost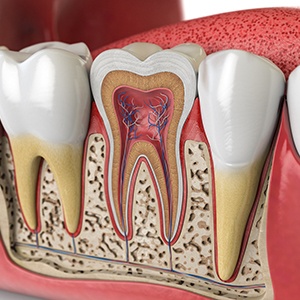 When you come in for your appointment with your emergency dentist in Fairfax, we will examine your mouth before we provide a cost estimate for your root canal. Some factors that could influence its price include:
Which tooth requires treatment. Depending on their location and shape, some teeth are more difficult to treat than others.
The overall complexity of the case. Sometimes, we send a patient to a specialist for root canal therapy. A specialist's pricing structure may be different from our own.
Whether any additional services are needed. Many patients require a crown following root canal therapy. This can add to overall costs.
Is It Cheaper to Pull My Tooth?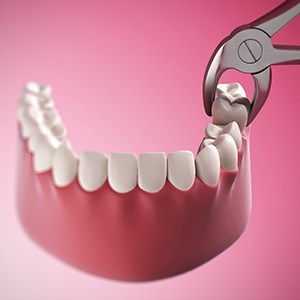 If you are on a tight budget, you might be tempted to opt for a tooth extraction rather than root canal therapy. It is true that upfront, removing a tooth is cheaper than preserving it. However, a root canal may actually be more affordable in the long run. Not only can it spare you from having to pay for tooth replacement, but keeping your natural teeth can also prevent future dental issues that you would otherwise have to pay to get treated.
We only recommend tooth removal rather than root canal therapy if a tooth is so badly damaged that attempting to preserve it would be unwise.
Does Dental Insurance Cover Root Canals?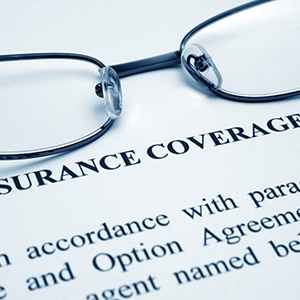 Most dental insurance plans do cover root canal therapy. It is usually classified as a major procedure, meaning that 40 – 50% of its cost may be covered, up to the amount of your plan's annual maximum. You will need to examine your policy's details to know for sure how it applies. Our practice welcomes insurance; we are even in-network with several major plans. We will be happy to verify your coverage, file your claims paperwork, and help you understand your benefits.
Other Options for Making Root Canal Therapy Affordable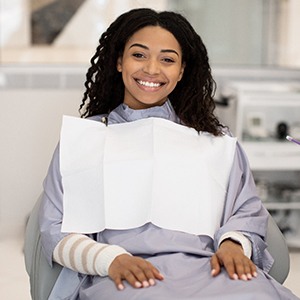 In addition to helping you with insurance, we offer a few provisions that may make your root canal therapy easier to afford:
We are proud to accept payment from CareCredit, a third-party company that offers low-interest and no-interest payment plans for dental services. The application process is quick, and most patients qualify for credit.
Wellness Plan. Our in-house discount plan provides a generous 15% reduction in prices on almost all of our services, including root canal therapy. (The discount is adjusted to 10% if you combine it with CareCredit financing.)
Would you like to learn more about the cost of root canal therapy? Our team is ready to answer your questions. Get in touch with us today.