Dental Bonding – Fairfax, VA
Noninvasive Treatment for Damaged Teeth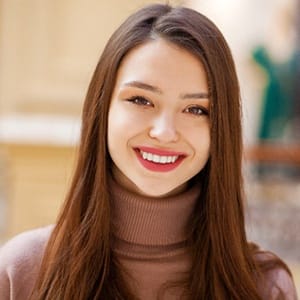 In some cases, a crack isn't severe enough to really put your tooth at risk, but it'll still stand out in your mouth. To correct this and other small dental imperfections, the Fairfax Dental Group can use dental bonding to repair and even enhance your smile. You'll no longer need to keep your lips tightly together whenever you smile; you can go ahead and grin with confidence again! If you're unsatisfied with what you see in the mirror every day while you brush your teeth, contact our dental office today to ask about dental bonding in Fairfax, VA.
How Dental Bonding Works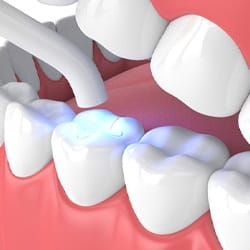 Dental bonding is a simple, noninvasive procedure. The first step is to remove a small amount of enamel from your tooth so that there's enough room to place the material. After a bonding agent is applied, a dental composite resin is placed on the tooth. The resin is molded so that it matches the shape of the rest of the tooth and is then cured with a special light (meaning that it dries very quickly). After that, the tooth is polished, resulting in a dazzling, natural-looking smile.
Dental bonding usually only takes one appointment to complete. Afterward, we'll give you tips that will help it last for a long time. In general, taking care of composite resin isn't much different than taking care of your natural teeth; just brush and floss regularly, and don't forget to visit the Fairfax Dental Group for regular appointments!
Who's a Good Candidate for Dental Bonding?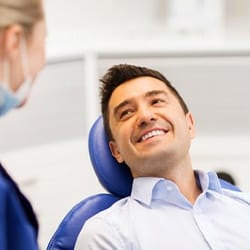 Bonding is a very versatile procedure that can be used for several different cosmetic treatments, including:
Tooth Repair: Dental bonding can be used to fill cavities or fix small chips and cracks in the tooth's enamel.
Whitening: The composite resin can be used to alter the color of stained teeth.
Closing Gaps: Too much space between your teeth? It can be filled in.
Lengthening Teeth: If your teeth are just a little too short, or if there's too much gum tissue visible whenever you smile, dental bonding can increase their length.
Reshaping Teeth: We can use dental bonding to improve the appearance of any misshapen teeth.
Protecting Tooth Roots: Receding gums can leave the roots of your teeth exposed, but a layer of composite resin will provide some added protection.
Of course, there are some cosmetic issues where other treatments would be more appropriate, such as using Invisalign for a crooked smile. We'll check your oral health and figure out the best way to give you the beautiful grin you deserve.
Benefits of Detal Bonding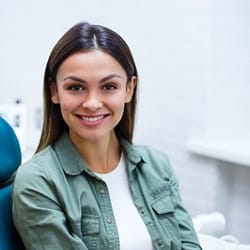 Quick and Simple: Unlike other procedures, dental bonding can be done over the course of a single visit, and there's no need for any invasive surgery. In fact, the procedure can usually be done within an hour!
Customized for Your Smile: The composite resin can be shaded and molded so that it looks completely natural in your mouth. Most people won't even notice that you've had dental work done, so you can head to dates and job interviews with confidence.
Lasts a Long Time: With good oral hygiene, the composite resin can last for up to a decade.