Malocclusion Treatment – Fairfax, VA
Straighten Smiles with Invisalign Clear Braces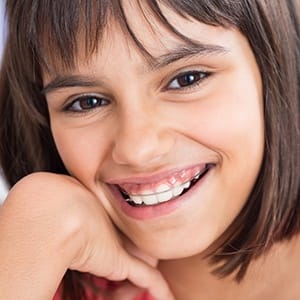 A malocclusion is a condition that your dentist can treat. We know that properly-aligned teeth support positive oral and overall health, but unfortunately, the majority of people have a malocclusion — meaning their teeth are misaligned or the upper and lower jaw do not fit together properly. Malocclusions can be caused by genetic factors, certain habits during childhood, like thumb sucking, or the gradual shifting of the teeth over time. Adults who had braces as a teenager but did not keep up with the recommended continued treatment with a retainer may experience a malocclusion that gets worse over time. Mild malocclusion can be ignored for some time, but most of them can benefit from treatment with braces from your dentist.
At Fairfax Dental Group, Dr. Marjun Ayati offers solutions for patients of all ages. During an orthodontic consultation, she will evaluate the state of your teeth to determine how severe your malocclusion is and discuss options for malocclusion treatment in Fairfax, VA.
There are three classes of malocclusion:
A Class I malocclusion involves gapped or crowded teeth. Many people exhibit a Class I malocclusion to some extent.
A Class II malocclusion includes overbite — when the upper jaw reaches too far over the lower teeth.
A Class III malocclusion is an underbite, where the lower teeth reach over the upper teeth.
No matter the type of malocclusion you experience, you can find treatment from Dr. Ayati at Fairfax Dental Group. Treatment is important because it helps you enjoy better oral and overall health.
Benefits of Orthodontic Treatment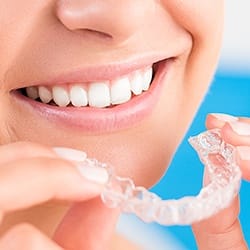 Improving the alignment of your teeth is important — and the benefits go beyond the aesthetics of a confident, attractive smile. When your teeth line up side by side the way they should, you will find it easier to brush and floss them properly, which reduces your risk of developing tooth decay and gum disease. Plus, misaligned teeth can place undue strain on the TMJ, or the temporomandibular joint, which can result in a clicking, popping jaw as well as unconscious teeth grinding and jaw clenching. No matter your age, improving the alignment of your teeth can make a big difference for your smile health!
Your Options for Braces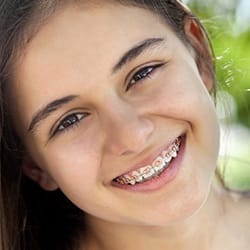 There are more options for treating malocclusion than ever these days — including the fixed, conventional braces you probably imagine when you hear "braces" to removable devices like clear Invisalign braces. The treatment that is right for you will depend on the severity of your misalignment, your budget, and of course, your personal preference.
Your orthodontic options at Fairfax Dental Group include: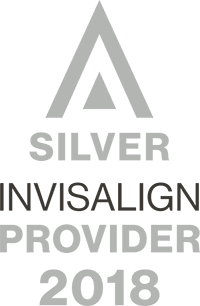 Fixed-bracket braces: The conventional method of straightening teeth, this option uses brackets that are cemented onto the front surface of the teeth. A single metal wire is threaded through each bracket, which your orthodontist then tightens over the course of the treatment to gradually bring the teeth into the proper alignment.
Removable orthodontic devices, like retainers, palate expanders, and others, may be recommended either before or after orthodontic treatment. Headgear is sometimes necessary during treatment with fixed-bracket braces.
Invisalign clear braces allow you to straighten your teeth without the need for visible metal hardware. Often preferred by adults and older teens, Invisalign aligners are removable and practically invisible for the most convenient treatment possible.