Invisalign – Fairfax, VA
Clear Braces to Invisibly Align Your Smile
It doesn't matter your age — everyone can benefit from properly-aligned teeth. Invisalign is a wonderful way to straighten your teeth without having to wear visible metal brackets and wires in the process. If your teeth are gapped, crowded, or otherwise misaligned, you may find it more difficult to brush, floss, or you may experience jaw pain due to an overbite or underbite. All of these issues are known as "malocclusion" — and cosmetic dentist Dr. Marjun Ayati can help with Invisalign in Fairfax, VA.
What Is Invisalign?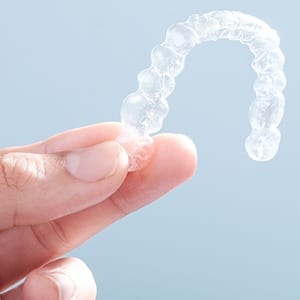 Invisalign is an orthodontic treatment option that uses a series of clear plastic aligners to gradually reposition the teeth over a period of 12 to 18 months, on average. The Invisalign aligners are removable and practically invisible when worn. This option is suitable for older teens and adults alike -- and it can treat the most common orthodontic issues, including overbite, underbite, gaps between teeth, and tooth crowding.
How Do Clear Braces Work?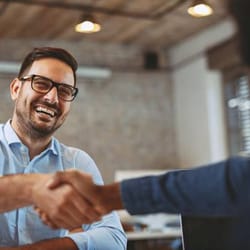 Invisalign functions using the same orthodontic principles as conventional braces, except without all the visible metal hardware. A series of clear braces will be created according to the specific dentition of the teeth at every stage of the treatment. Each aligner set should be worn for 20 to 22 hours every day and removed only before eating, drinking, and for special occasions. You will be able to advance to the next set after one to two weeks, depending on our recommendation.
Learn More About The Invisalign Process
What Are the Benefits of Invisalign?
Invisalign offers a number of benefits for patients who need orthodontic treatment but do not want to wear metal braces for a year or more. Some of the most significant advantages of Invisalign include: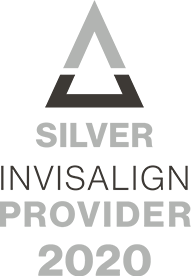 Thanks to clear aligners, you will be able to speak and smile with confidence even as you undergo orthodontic treatment.
Removability makes it easy for you to eat what you like throughout the treatment, without fear of popping off a bracket or wire.
You can feel free to slip the aligners out before special occasions or big events, as long as you put them back in soon after.
Because there are no obstacles to brushing and flossing, your oral health stays strong throughout your time with Invisalign.
Fewer visits to the dentist's office are required with Invisalign compared to conventional braces.
You can enjoy all the benefits of straight teeth and a beautiful smile after the treatment is complete!
iTero Element: 3D Digital Scanning
One crucial factor of Invisalign success is achieving the proper aligner fit. And, thanks to the iTero Element scanner, we can capture a 3D digital image of your teeth in just minutes. iTero replaces conventional impressions that are taken by biting into a hunk of wet cement several times, a method which causes many patients to gag, and may fail to make visible all the different features of your unique bite.
With the precise information captured by iTero, we are able to create aligners that fit, feel, and function perfectly -- for far better results overall. Plus, this tool also provides an outcome simulator to let you see what your smile will look like once the treatment is complete. Invisalign is more comfortable, efficient, and successful overall thanks to the iTero Element -- and this wonderful tool is right here in our dental office!
What is a Malocclusion?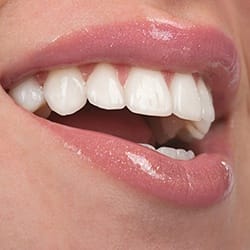 "Malocclusion" simply means that there is a misalignment of the teeth. It may be as simple as a gap between your two front teeth or as complex as a cross bite between your upper and lower jaws. Most people have a malocclusion to some extent. If you do, too, then finding a solution is important.
Invisalign Frequently Asked Questions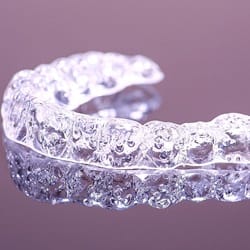 Is Invisalign in Fairfax right for you? Dr. Ayati is here to answer any questions you might have about this orthodontic treatment. When making a long-term plan to straighten your smile, it's important to learn as much as you can about the treatment you receive before committing to anything. Here are some questions that many patients have asked during their initial Invisalign consultation; feel free to bring up any concerns of your own to ensure that you have a clear picture!
How Long Does Invisalign Take?
The length of Invisalign treatment largely depends on the severity of your case. On average, it can take 12 to 18 months for Invisalign to straighten your teeth; however, a simple treatment could be as short as six months while more complex cases might require 24 months or slightly longer. Since everyone's teeth are slightly different, no two patients will have the same treatment requirements even if they're suffering from a similar issue. Still, as long as you wear the aligners for at least 20 to 22 hours a day, Invisalign treatment is typically shorter than traditional orthodontics, which can take about two to three years.
Can I Get Invisalign Even If I've Already Had Braces or Other Dental Work?
Many patients who wear braces during childhood find that their teeth have shifted years later. In these cases, Invisalign can be an excellent option to shift your teeth back without other people noticing. Also, it might be possible to switch to Invisalign even if you're currently wearing braces; we can examine your teeth to figure out whether this is the best approach.
It's sometimes possible to get Invisalign to straighten teeth in Fairfax after you've gotten a veneer, crown, or dental bridge. It largely depends on if your restoration allows the aligners to move each tooth individually. Talk to us about the state of your oral health so that we can create an appropriate treatment plan.
Can Invisalign Aligners Become Stained?
Some dark-colored foods, such as blueberries or tomato sauce, may remain on your teeth after you're done eating. If you put your aligners back in your mouth without removing this food residue, the plastic can become stained. To avoid this, brush your teeth after every meal before wearing your aligners again. Also, you should clean your aligners on a regular basis; you can brush them with a soft toothbrush and rinse them with lukewarm water. (Never use hot water; the plastic could become warped if it gets too hot.)
How Much Does Invisalign Cost?
Invisalign usually has a cost similar to that of traditional braces, although the exact price will vary depending on how many aligners you get and whether you comply with the treatment. If you have dental insurance, check to see if Invisalign is covered; usually, any plan that will help pay for braces will also provide coverage for Invisalign. If you don't have insurance, feel free to ask us about financing through CareCredit. We'll do everything we can to make paying for your Invisalign treatment as painless as possible.
Schedule an Appointment Today!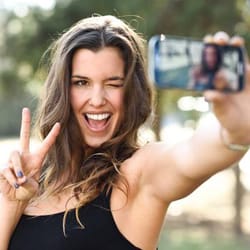 Are you interested in improving the alignment of your bite with Invisalign aligners? The benefits of straight teeth are endless -- and you deserve to enjoy them. Many people are eligible candidates for Invisalign. Go ahead and contact your dentist in Fairfax to get started on your orthodontic treatment today.