Rebuilding Smiles with Dental Implants in Fairfax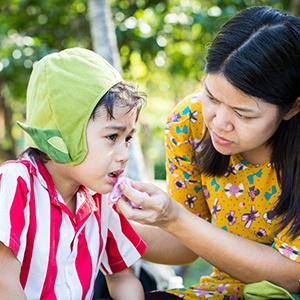 Following tooth loss or an extraction, maintaining your oral health is dependent on seeking comprehensive restorations quickly. With implant dentistry from Fairfax Dental Group, Drs. Brenda Young and Marjun Ayati offer an advanced alternative to traditional dentures and fixed bridges to effectively replace missing teeth while improving the look, function, and feel of your smile.
As a member of the American Society of Implant & Reconstructive Dentistry (ASIRD), Dr. Ayati is uniquely qualified to help patients in and around the Fairfax area enjoy the many benefits of dental implants. Her advanced training has provided proficiency utilizing the latest tools, techniques and materials modern implant dentistry has to offer -- and with proper care and maintenance, your new implants can last a lifetime.
What Are Dental Implants?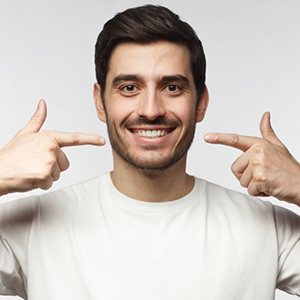 Dental implants offer a new, innovative approach to comprehensive tooth replacement . They work with the jawbone to create a stable foundation for permanent or removable teeth replacements.

This new approach to restorative care is highly versatile. Dental implants have frequently been used as part of larger treatments to provide patients with full mouth rehabilitation, during which the implants secure larger prostheses.
At our Fairfax dental office, our highly-experienced team specializes in comprehensive implant restorations. Depending on your unique dental needs, your implant treatment plan at the Fairfax Dental Group may include:
Single-Unit Dental Implants for localized tooth loss
Multi-Unit Implants , where one or two implants support a larger prosthetic such as a bridge or partial denture
All-on-4 Treatment , where patients receive several implants to support a full-arch prosthesis.
Implant-Supported Prostheses , where multiple implants are used to secure existing prosthetics such as a denture or bridge.
For patient convenience, the Fairfax Dental Group works closely with local oral surgeons and technicians to ensure consistent care throughout the implant process. From your initial consultation to your final post-restoration follow-up, Drs. Young and Ayati are committed to helping you achieve your ideal smile and optimal oral health with dental implants.
Benefits of Dental Implants
Dental implants offer several health benefits that aren't possible with removable dentures, partials, or fixed dental bridges. As a state-of-the-art solution to tooth replacement, dental implants replace not only the visible parts of teeth, but also the underlying structures. Benefits are numerous, and patients love how indistinguisable implants are from natural teeth. Some of the benefits include:
---
Bone Structure Reinforcement & Improved Appearance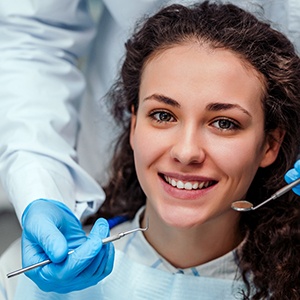 Implants protect the health of the bone in your jaw, and keep your face looking fuller and younger, by stimulating healthy density. As the implants look and feel just like your natural teeth, implant patients can smile with confidence knowing their restoration is cosmetically appealing.
---
Preservation of Tooth Alignment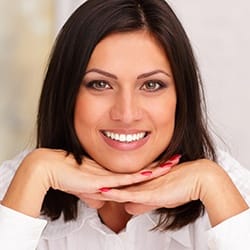 Dental implants act like an anchor, preventing the surrounding teeth from shifting into the empty spaces left by the missing teeth. Additionally, implants help prevent problems with your bite, reducing the likelihood of developing alignment or jaw problems.
---
Improved Functionality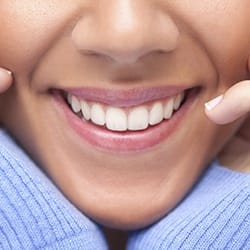 As your implant supported teeth are firmly secured, you'll be able to speak easily and enjoy your favorite foods without worrying about your restoration slipping out.
---
Easy Maintenance & High Durability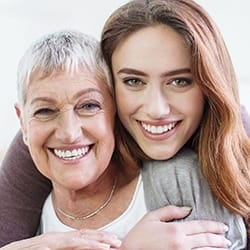 With permanent dental implants, you won't have to remove your replacement teeth each day. You can brush implant restorations just like you would your regular teeth. With the proper care, your dental implants can easily last for decades.