Inlay & Only Restoration – Fairfax, VA
Conservative, Seamless Smile Repair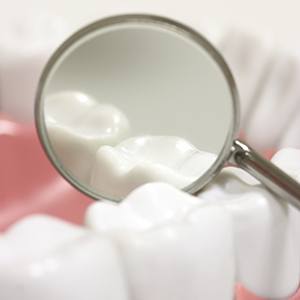 For more substantial cases of tooth decay or damage, an inlay or onlay can serve as a middle-ground between a filling and a dental crown. Dental inlays and onlays in Fairfax, VA are the same types of restoration, but they are placed on different areas of the tooth. An inlay goes in between the cusps on the chewing surface of the molars and premolars. An onlay can cover the entire cusp and even reach over to the outer edge and between a tooth. Because they cover more of the tooth's surface, onlays are sometimes called partial crowns.
Like dental crowns and veneers, an inlay or onlay is an indirect restoration that will be created in a separate laboratory and then cemented to your tooth afterward. During the first appointment, your dentist will remove any decay, clean the tooth, and take an impression of the area. This is then sent to our partner lab, where your restoration will be crafted from high-quality materials — usually porcelain, gold, or sometimes composite resin. A temporary filling will cover the area in the time between appointments. When your restoration is ready, you'll return to our dental office for the removal of the filling and the final placement of the temporary.
Dental inlays and onlays can last for many years with the proper maintenance. Make sure you continue to brush and floss your teeth as recommended to keep the surrounding enamel and gums healthy after you have received an inlay or onlay.
If you need a dental restoration that lies somewhere between a filling and dental crown, an inlay or onlay could be the solution. Don't hesitate to get in touch with your dentist at Fairfax Dental Group to learn more about this type of restoration!