Meet Our Dental Team
You can often judge the quality of a dental office based on their team, in which case we can say that we have one of the best around! Each of our staff members has been hand-selected by our doctors based on their experience, training, and friendly personality. They'll make sure your appointments are always well-organized and run smoothly so you never have a reason to stress in our dental office. Read on below to say "hello!" to our all-star team!
Tuyet - Dental Hygienist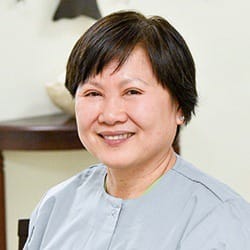 Tuyet is a registered Dental Hygienist and graduated from NVCC's Dental Hygiene school in 2001. She has been a part of our team since 2003 and has her own following! Outside of the dental office, Tuyet enjoys cooking Vietnamese cuisine and spends her free time gardening and landscaping in her yard. She loves being around friends and family.
David aka Dr. Rogo – Temp Dentist/Hygienist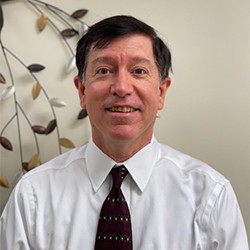 With more than three full decades of experience in the world of dentistry, we are honored to be welcoming board-certified dentist, Dr. David Rogowski, to our team! He completed his studies at James Madison University and the MCV/VCU School of Dentistry. For him, interacting with patients and answering dental questions is extremely rewarding. In his free time, he enjoys spending time with his family, snow skiing, gardening, surfing, fishing, hiking, and playing tennis.
Wendy - Dental Assistant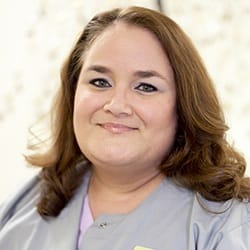 Wendy has been a Dental Assistant for 25 years and has been with our dental office for the past 22 years. She is also an artist and her favorite medium is acrylic and collage painting. Her work has been showcased in several art shows in the area and you can also see her paintings hanging on our dental office walls!
Mandy - Dental Assistant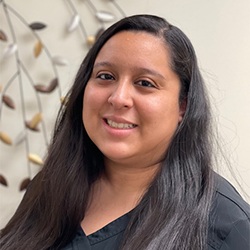 Mandy's hometown is Springfield, VA! She studied at both VCU and West Potomac Academy, which is where she underwent training in dental radiology and CPR. When asked, she shared that seeing people take care of their smiles is the best part of her job. Outside of dentistry, her interests include trying new restaurants with friends and family and re-watching Harry Potter.