About Fairfax Dental Group
While most dental offices are happy to just treat you like a set of walking teeth, at Fairfax Dental Group, we exceed our patients' expectations at every opportunity. We take a full body approach to dentistry that won't just improve your oral health, but your overall health as well. Combine this with our decades of experience and 5-star service, and you have a truly unique dental experience you simply won't find anywhere else.
25 Years of Expert Dentistry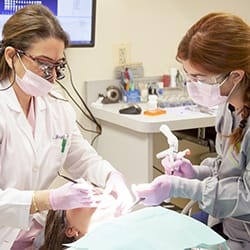 We truly love Fairfax, and that is why we have been serving her for over 25 years. In that time, we've treated multiple generations of the same family and watched many pediatric patients turn into college hopefuls. We've also used this time to refine our skillset through rigorous continuing education so we can continue to offer local families the high-quality, state-of-the-art care that they deserve. You'll benefit from every year of our history each time you come to see us!
Maximum Comfort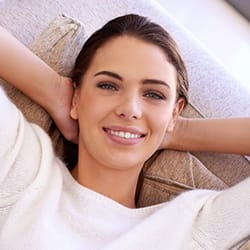 From the moment you step through our doors, your comfort and health will be our top priorities. We'll go out of our way to make sure you have the smoothest, most stress-free dental experience imaginable. We like to treat our patients like family, so not only will we make sure you're comfortable in the chair, but we'll also help you feel welcomed whenever you come to see us. After your first visit, we hope our dental office will feel like an extension of your own home.
High-Quality Results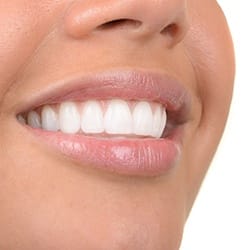 We strive to provide the kind of dentistry that gives you everything: a smile that is healthy, beautiful, and built to last. This is why we only use the strongest, most natural-looking materials and the latest technology. We'll take our time to learn about your dental goals and desires so we can tailor your treatments to give you exactly what you want at every visit. No two smiles are the same, so we'll personalize your dental care to always reflect that.
Dental Insurance Friendly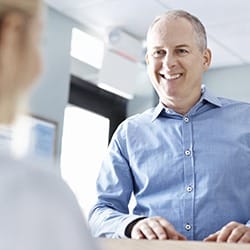 For many, the most stressful part of a dental visit is paying for it! However, we're changing that here at Fairfax Dental Group. Our dental office is happy to accept a long list of dental insurance plans, and our team will even handle the claims process for you to make sure you're getting the most out of your benefits. With us, saving on your dental care will be the easiest part of your appointments!
Learn More About Dental Insurance
Flexible Financing Options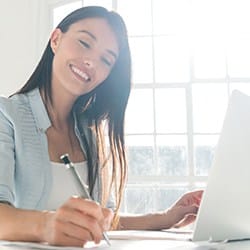 Don't have insurance? Need a treatment that isn't covered by your plan? No problem, we can help you qualify for a low-to-no interest payment plan with CareCredit. CareCredit has already helped millions of families around the country easily afford their dental care, and they can do the exact same for you. They have plans that can work for any budget, so the next time you come to see us, you can do so with peace of mind.