Restorative Dentistry – Fairfax, VA
Renewing Smiles Following Dental Damage or Decay
You may need a little help from time to time getting your oral health back on track, especially following tooth decay or an injury. Options for restorative dentistry in Fairfax, VA involve repairing broken, decayed, or damaged teeth and also replacing one or more missing teeth. Your restorative dentists in Fairfax, Dr. Ayati and Dr. Young, emphasize conservative treatment in all cases — and that means they can help you keep your healthy, beautiful, and complete smile for life.
Dental Implants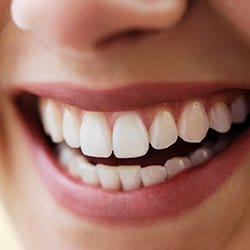 For patients who have experienced any amount of tooth loss, dental implants provide a wonderful solution. This comprehensive restoration method takes the place of your missing tooth's root as well as its crown, giving you back the entire structure to help you eat, speak, and smile with confidence once again.
Learn More About Dental Implants
Dental Crowns & Fixed Bridges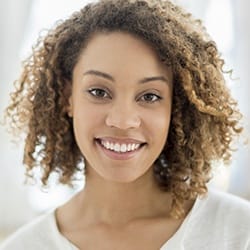 Dental crowns and fixed bridges are a common restorative method for patients who have experienced severe tooth decay, damage, or who are missing teeth altogether. Crowns and bridges can be made from one of several materials depending on your unique needs, and, with proper maintenance, they can last for many years.
Learn More About Dental Crowns
Tooth-Colored Fillings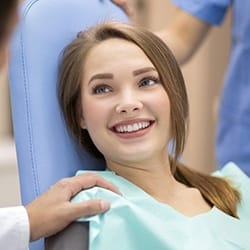 Gone are the days when having a cavity meant fixing it with a noticeable silver filling. These days, your Fairfax dentist uses biocompatible composite resin to restore your smile with a natural-looking white filling that can be expertly blended to match the shade of the surrounding enamel.
Learn More About Tooth-Colored Fillings
Inlay & Onlay Restorations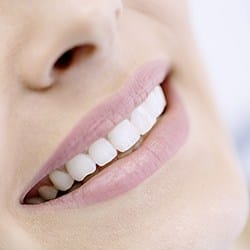 Sometimes tooth decay is so significant that it cannot be restored with a simple filling alone. If there is insufficient tooth enamel to support a filling or if the decay is in between teeth, you may need an inlay or onlay to restore the tooth.
Learn More About Inlay & Onlay Restorations
Dentures & Partials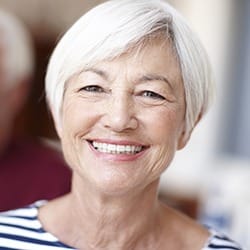 Dentures and partials are prosthetic teeth that fill in the gaps left by significant tooth loss in the upper or lower jaw. Traditional dentures are supported by metal brackets (partials), or rest directly on the gums with the help of a denture adhesive (full dentures). Dentures and partials restore your ability to eat and speak with ease — and thanks to our use of modern methods and materials, today's dentures both fit well and look beautifully natural.
Learn More About Full & Partial Dentures
Root Canal Therapy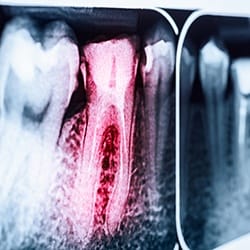 Root canal therapy can rescue an extremely decayed or damaged tooth from extraction. To perform a root canal, your dentist will first apply anesthesia to ensure you do not feel a thing at the treatment site. Then, the infected tissue will be removed from the interior of the tooth and a biocompatible material called "gutta percha" is placed inside. Next, a permanent crown or filling is placed on the tooth in the same visit or a follow-up appointment.