Advanced Dental Services & Technology – Fairfax, VA
Comfortable, State-of-the-Art Dental Services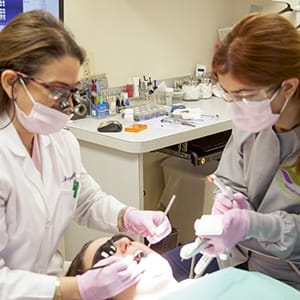 Dental tools and technology are rapidly advancing, and everything from general dentistry services to restorative treatments have been wonderfully transformed as a result. To ensure that you receive the most comfortable, effective, and efficient care possible, you want to choose a dentist who works using the most modern methods and tools — like the team at Fairfax Dental Group. Dr. Ayati and Dr. Young offer superior dental care with the help of state-of-the-art, advanced dental services and technology in Fairfax, VA!
TMJ Therapy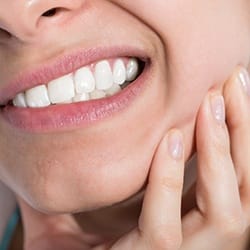 Are you bothered by a jaw that clicks or pops whenever you open and close your mouth? Pain in the TMJ, or temporomandibular joint, can range from mildly bothersome to impossible to ignore. And, left untreated, TMJ dysfunction can cause chronic migraines and even tooth loss. Your Fairfax dentist can provide an effective treatment plan to help get you out of pain and back to using your jaw properly once again with expert TMJ therapy.
Intraoral Cameras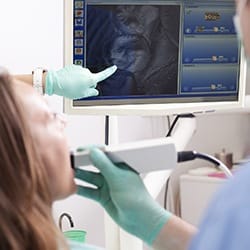 Handheld dental mirrors allow us to clearly see what is going on in your mouth — but when it is time to show you why a specific tooth needs treatment, those little tools only go so far. Our intraoral camera allows us to show you precisely what is going on with your teeth and gums up close and personal on a screen located right at your chairside.
Digital X-Rays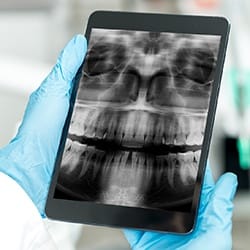 Digital X-rays are an important diagnostic tool at Fairfax Dental Group. Patients of all ages should have X-rays taken regularly because they allow us to see what is going on beneath the visible surfaces of your teeth. Unlike traditional X-rays, which require special chemicals and equipment to be developed, digital X-rays are ready within seconds. What's more, they also expose you and your loved ones to less radiation in the process.
Sleep Apnea Therapy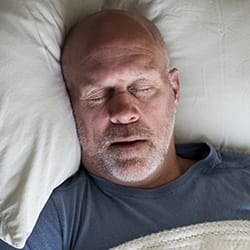 Poor sleep and chronic snoring are not just the side effects of getting older. For some 20 million Americans, these problems are due to a condition known as obstructive sleep apnea. Sleep apnea therapy can help — and Drs. Ayati and Young are experts in this field! Worn while you sleep, a small oral appliance can help hold the lower jaw in the proper position while you doze to ensure you get a full night's uninterrupted sleep every single night.
Learn More About Sleep Apnea Therapy
iTero Scanner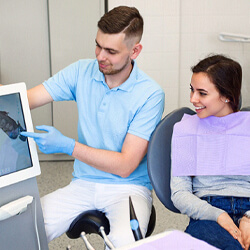 If you have ever gotten an impression taken of your teeth, you might remember an uncomfortable and lengthy process. While many practices still use that method, we have moved onto something better. The iTero scanner uses advanced technology to create a digital impression of your teeth. The scanning process is quick and comfortable, and the results it produces are highly accurate. The iTero machine shines in a lot of ways, but it is especially useful during the Invisalign process.