Dental Crowns – Fairfax, VA
Beautiful & Strong Smile Repairs
If you have a weakened, chipped, misshapen, or broken tooth in Fairfax, we have the perfect solution. Our dental crowns can be used to correct various problems—both restorative and cosmetic. At Fairfax Dental Group, we want our patients to have the treatments they need to stay healthy and happy all under one roof, which is why we offer beautiful and strong dental crowns. Keep reading to see what it's like to get this restoration and how you could benefit from dental crowns in Fairfax, VA.
What is a Dental Crown?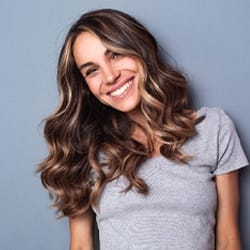 A dental crown is a dental restoration that is designed to cap the entire visible portion of the tooth. This can strengthen weakened teeth, protect them, fix misshapen teeth, erase permanent discoloration, and so much more. Our crowns are made from high-quality dental porcelain, which mimics the color and reflection of natural teeth. Once placed, patients can enjoy a beautiful, strong, and functional smile thanks to dental crowns in Fairfax.
When Do You Need a Dental Crown?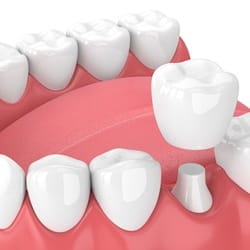 A dental crown can be used to:
Repair a large cavity
Fix a chipped or broken tooth
Hold together a weakened tooth
Cosmetically enhance an undersized or misshapen tooth
Complete a tooth that has been replaced by a dental implant
Restore and protect teeth after root canals
The best way to know if a dental crown is right for you is to call our dental office to schedule a consultation. We'll carefully examine your smile before recommending this restoration.
Receiving a Dental Crown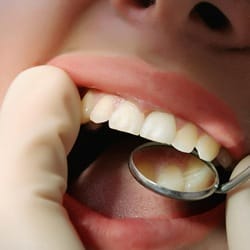 The procedure to get a crown typically involves two visits to our dental office. During the first, we'll usually remove a slight portion of your tooth enamel. Then, we'll take special images and impressions of the affected area, sending these models to an advanced dental lab. During this waiting period, we'll give you a temporary crown if the tooth is in the front of your mouth to maintain your appearance. After about 2 weeks, you'll come back into our dental office, where we will ensure that you're happy with your results before permanently bonding the crown to your smile.
The Benefits of Dental Crowns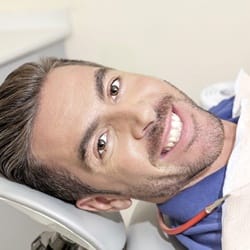 Dental crowns are versatile, allowing us to use them to correct numerous dental issues. Our custom-made crowns can offer patients these advantages:
Longevity: Dental crowns can last for a decade, and even longer with proper care.
Maintenance: Just like your natural teeth, dental crowns should be brushed and flossed—no special cleaning routine required!
Appearance: Dental crowns are designed to look and feel like your natural teeth.
Personalization: We can work with you to choose the exact size, shape, and shade of your crown for amazing results.
Does it sound like you could benefit from a dental crown? Contact our dental office today to take your first step toward a strong, beautiful, and healthy smile.