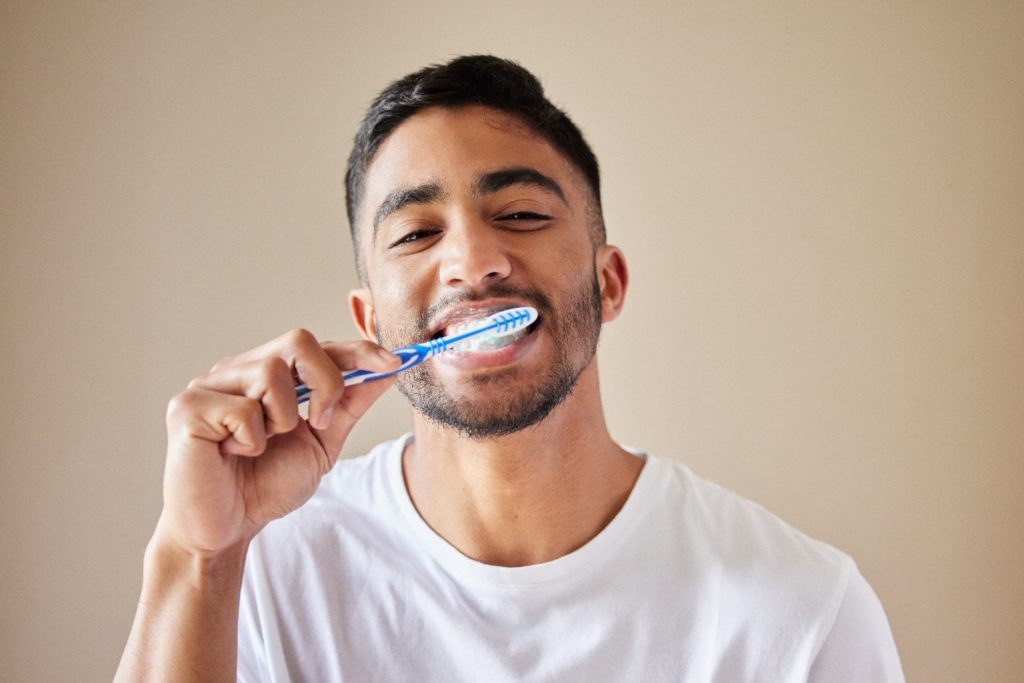 Many people share the common concern of feeling dissatisfied with their smile. Whether it's due to chipped, cracked, or gapped teeth, or other aesthetic imperfections, there are various reasons why you may desire an upgrade. Fortunately, porcelain veneers offer an excellent solution. These versatile cosmetic dental treatments are renowned for their ability to address a wide range of dental issues and enhance the visual appeal of your smile. To ensure the long-lasting beauty of your veneers, it's crucial to provide them with proper care, including using the right toothpaste for cleaning. Keep reading to learn more about selecting the ideal toothpaste to maintain your veneers
What Toothpastes Can Damage Your Veneers?
Not all types of toothpaste are suitable for veneers. Some specific ones have the potential to cause damage to your veneers, including:
Abrasive toothpaste – It's recommended to avoid toothpaste that contains abrasives like activated baking soda and charcoal. These substances can be too harsh for your smile and may cause scratches on both your teeth and the surface of your porcelain veneers.
Whitening toothpaste – Certain kinds of toothpaste may not be suitable for veneers due to the disparity in materials between veneers and natural teeth. Additionally, the use of whitening toothpaste can harm your veneers. This is primarily due to many of these types of toothpaste containing hydrogen peroxide, which has the potential to damage the veneer structure.
How to Choose the Right Toothpaste for Your Smile
While whitening and abrasive toothpaste are not recommended for maintaining veneers, there are several excellent options available. When choosing the right toothpaste for your veneers, it's important to consider:
Look for gel formulas – Choosing a tooth gel instead of toothpaste is superior because tooth gels have a smoother texture that provides a gentler impact.
Avoid abrasives – Using this specific toothpaste can potentially damage your veneers. It is therefore recommended to avoid using it.
Avoid whitening toothpaste – To ensure the protection of your veneers, refrain from purchasing products that contain hydrogen peroxide, as it may cause harm.
Pick one with fluoride in it – Fluoride is a mineral renowned for its capacity to strengthen teeth and prevent decay. It's found in most toothpaste varieties, and incorporating it into your oral care routine adds an extra layer of protection.
Choosing the right toothpaste for your veneers is crucial for maintaining the longevity of your new smile. Keep the aforementioned information in mind when selecting toothpaste, as it will help you preserve your beautiful grin for many years to come!
About the Practice
At Fairfax Dental Group, a team of compassionate and highly skilled oral health professionals is committed to assisting patients in achieving and maintaining beautiful smiles. They offer a comprehensive range of exceptional oral health services, ensuring that their smiles remain healthy and radiant. This includes porcelain veneers to address cosmetic smile problems. Moreover, they can help you select suitable toothpaste for your porcelain veneers. To learn more about veneers or to schedule an appointment with Fairfax Dental Group, call their office at (703) 560-6301 or visit their website.
Comments Off

on Which Toothpaste for Veneers Is Best?