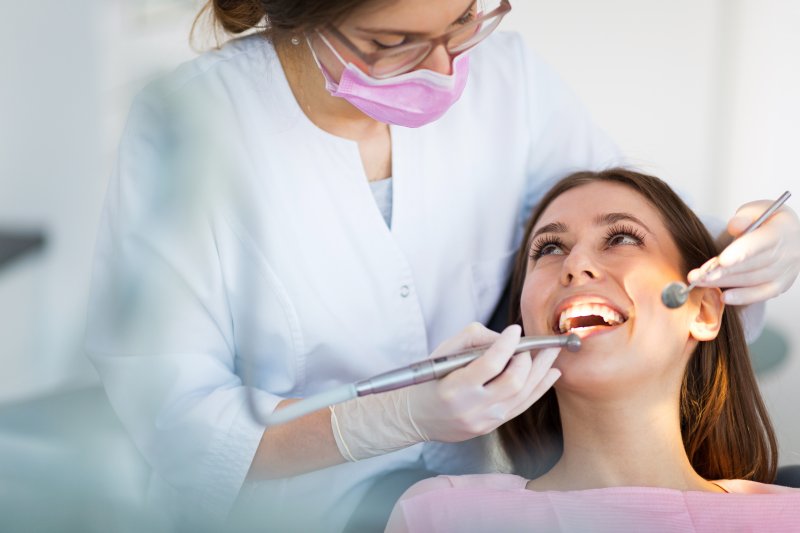 Cosmetic dentistry can offer patients the promise of taking a smile in virtually any condition and transforming it into something that you'd be happy to show off. However, as with much of dentistry, some people wonder whether the treatments are safe.
Fortunately, there are plenty of low-risk cosmetic dental treatments. If you want to know, here are some of the most common, and why their safety isn't anything to worry about.
Teeth Whitening
Most people wish their smile could be a little bit whiter, and teeth whitening can do that for you incredibly easily, all within a single appointment! Your dentist can layer a bleaching solution over your teeth, wait for around 15 minutes, then remove it to expose a smile brighter than it was before. They can do this repeatedly until you have a smile up to eight shades whiter than when you walked in.
Direct Bonding
If you have a few chips and cracks in your teeth, direct bonding can allow your dentist to patch them up within a single appointment, easily and painlessly. Your dentist can mix together a composite resin and layer it over your teeth, then use a unique light to cure it into place.
This process sounds simple—and it is—but it's also remarkably versatile. Direct bonding can solve issues ranging from tiny chips to gaps in your smile, without requiring any kind of surgery or aftercare.
Veneers
If you want to completely transform your smile for the better, veneers could be the solution for you! Your dentist can remove a microscopic sliver of your enamel and replace it with a porcelain shell that can go over your teeth. Once again, the process doesn't involve any pain but can produce remarkable results.
As you can see, cosmetic dentistry isn't anything to be scared of. So long as you find a qualified professional, you should feel safe chasing the beautiful smile of your dreams!
About Our Practice
At Fairfax Dental Group, we know that most patients expect their dentists to treat them as just a set of teeth, which is why we're happy to exceed our patient's expectations. We take a comprehensive approach to dentistry that focuses on uplifting health as a whole, not just your teeth. To do that, we get to know each of our patients as unique individuals, and we incorporate their specialized needs into treatment plans tailored to them.
If you have any questions about cosmetic dentistry, we can be reached at our website or by phone at (703) 560-6301.
Comments Off

on Is Cosmetic Dentistry Safe?