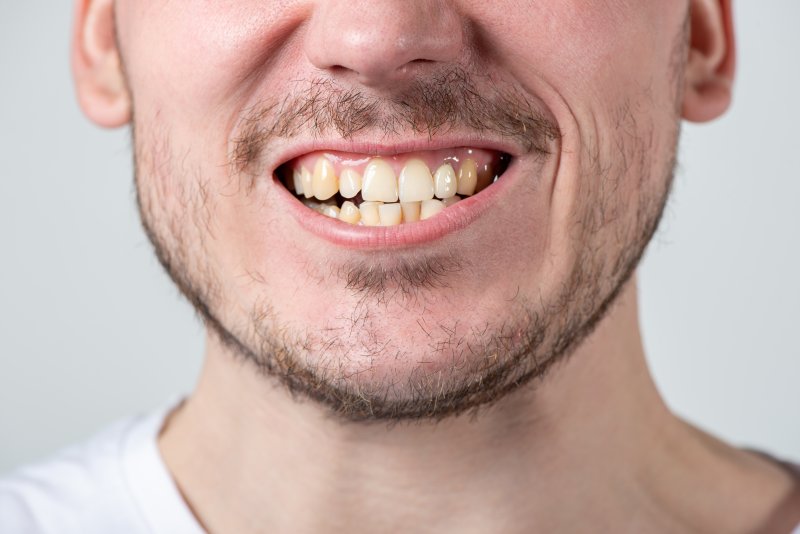 So, let's say your teeth don't look very good. More specifically, your smile's appearance is so poor that it bothers you. In that scenario, you'd probably want to fix your pearly whites so they live up to their name. Well, it turns out you could — just get some cosmetic dentistry! The field's various treatments and services can quickly transform broken smiles into beautiful ones. In fact, your local dental practice is here to prove it. Read on to learn three cosmetic dental flaws in Fairfax that dentists can effectively treat.
Chipped Teeth
Chipped teeth can happen more often than you'd think. After all, you might chip a tooth due to a sports injury or an accident. You could even suffer from chips by biting an overly-hard food. That said, these breaks can be dangerous — leaving them alone could raise your risk of tooth decay and infection.
Dentists, fortunately enough, have plenty of ways to treat chipped teeth. Dental bonding, for one, has composite resin that can fill a tooth's missing portions. Meanwhile, porcelain veneers can cover and hide chipped areas from view. If necessary, your dentist could also suggest a dental crown that covers your tooth's damage while preserving its structure.
Uneven Teeth
Uneven teeth are pretty standard; they often stem from genetics, teeth grinding, or TMJ disorder. It's also best to have them fixed, as they make your face wrinkly and don't support your jaw well.
Thankfully, a dentist can easily treat uneven teeth. For example, veneers could fix your teeth's appearance and your bite. Cosmetic bonding, alternatively, can change the shape and size of your tooth.
Crooked Teeth
As it turns out, your pearly whites naturally shift over time. Given that fact, crooked teeth are one of the most frequent cosmetic dental issues. Plus, they can harm oral health by being difficult to clean.
Not even a crooked smile, though, is a match for dental care. Invisalign is one obvious remedy, as it can straighten your teeth with clear plastic aligners. On the other hand, you could get porcelain veneers that hide your tooth misalignment. Some patients even prefer this latter option, given that it also changes the shape and color of teeth.
As you can see, cosmetic dental flaws in Fairfax are easily solvable. With treatments like those mentioned above, your dentist can erase them, so your smile shines with beauty.
About the Practice
Fairfax Dental Group is based in Fairfax, VA. As led by Drs. Marjun Ayati and Brenda J. Young, our practice takes a full-body approach that improves your oral health and overall health. Therefore, we offer excellent preventive, cosmetic, and restorative dentistry, as well as emergency care procedures. Our office is also a certified provider of Invisalign clear aligners. For more information or to book a visit, you can reach us on our website or by phone at (703)-560-6301.
Comments Off

on Three Common Dental Flaws & Their Treatments