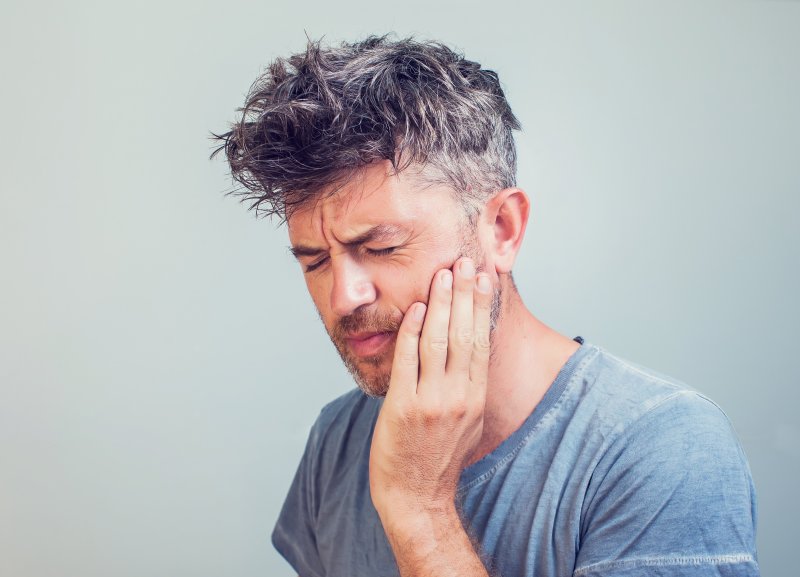 As you know, teeth naturally loosen and fall out when you're a child. Over time, these so-called "baby teeth" get replaced with permanent, adult ones. However, did you know the latter pearly whites can grow loose in some cases? Should that happen, it's essential to get proper treatment. Until then, though, you'll need to manage the situation yourself. Luckily, your local dental practice knows just what you should do. Read on to learn four tips for handling a loose tooth with a Fairfax dentist.
Book a Visit with Your Emergency Dentist
When you first notice that you have a loose tooth, call your emergency dentist to book a visit. Even if it seems minor, your situation is a dental emergency and shouldn't be taken lightly.
If possible, get in for treatment within twenty-four hours of your tooth becoming loose. Doing so will maximize the chance that your dentist can save your tooth. Furthermore, it'll help you minimize pain and discomfort.
Keep the Tooth in Place
While you wait to see your dentist, avoid touching the affected tooth. In other words, please don't push it with your tongue, straighten it, or use a dental splint. These things would only make the issue worse.
Don't attempt to pull the tooth, either. If you do, you'll increase your risk of infection from an improper extraction.
Should the tooth somehow fall out, don't panic. Instead, pick it up by its root, gently rinse it with water, and try to place it back in its socket.
Keep the Area Clean (But Don't Brush or Floss)
It's best to keep your loosened tooth clean in this situation. After all, reducing bacterial buildup will lower your chances of an infection.
For instance, try to eat less until you see your dentist. Food particles could get caught in the space made by your loosened tooth. If you need to eat, don't chew on the affected side of your mouth. Furthermore, avoid sticky or chewy items like taffy, candy, or raisins.
Whatever your cleaning method, don't brush or floss the loose tooth. You'd likely loosen it further if you did. A better alternative is to rinse your mouth with warm water.
As you can see, treating your loose tooth in Fairfax is quite possible. Just follow the tips above, and you'll be well on your way!
About the Practice
We at Fairfax Dental Group have been based in Fairfax, VA, for over twenty-five years. As led by Drs. Marjun Ayati and Brenda J. Young, our practice strives to give dental care that exceeds all expectations. To that end, we offer high-quality preventive, cosmetic, and restorative treatments, not to mention emergency procedures. For more information or to book an appointment, you can reach us on our website or by phone at (703)-560-6301.
Comments Off

on When Your Adult Tooth Comes Loose, What Should You Do?