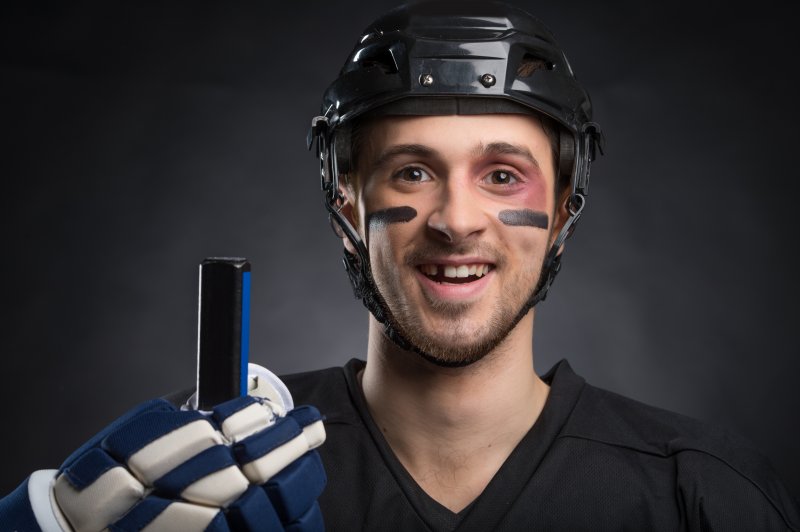 Imagine that you've just gotten an injury. Besides some scrapes and bruises, it knocked one of your teeth clean out of your mouth. While you probably recognize the latter is a serious issue, you may not know the best way to respond. What should you do exactly? Would it be all right to re-insert your knocked-out tooth?
Fairfax dentists can help you out. Here are some guidelines to follow if you should lose a tooth in an accident.
So, *Can* You Put Your Tooth Back in Its Socket Yourself?
Yes, you can. However, it won't be the final solution to your problem. Saving your tooth will take several steps.
Handle the Tooth Gently
First, find the tooth that fell out. If and when you do, pick it up by the crown — its top-most part — to avoid damaging the roots. Carefully rinse off any dirt or grime on it with water.
At this point, handle it as little as possible and avoid wrapping it in tissue or paper towels.
Put the Tooth Back in Its Socket
To keep the tooth moist, try repositioning it back into its original socket. As you do, use your fingers to push it into the space carefully. You can also use them to hold the tooth in place or simply bite down.
If you can't get the tooth in the socket, you'll need to find another way to moisten it. Consider putting it in milk, saline solution, or an over-the-counter dental emergency kit.
Contact Your Dentist for Treatment
In this situation, time is of the essence. See your dentist within thirty minutes of losing your tooth if you can. They'll look to see if there wasn't any other damage and work to restore your smile.
Tips for Preventing Knocked-Out Teeth
While accidents happen, some practices will help you avoid knocked-out teeth in the future. Make sure to:
Visit your dentist every six months (or more) for routine check-ups and cleaning.
Maintain proper oral care habits, including brushing your teeth twice daily and flossing once daily.
Avoid high-sugar foods and drinks that can cause general tooth decay.
Wear a custom mouthguard during contact and non-contact sports.
Losing a tooth in an accident can feel rather shocking. Remember the steps and tips above to improve your chances of saving it!
About the Practice
Fairfax Dental Group is based in Fairfax, VA. Led by Drs. Marjun Ayati and Brenda J. Young, their team has served the Fairfax community for over twenty-five years. During that time, they've always sought to give patients excellent smiles that combine health and beauty. They do so through preventive, cosmetic, and restorative dentistry, including emergency dental services. For more information or to book an appointment, they can be reached at their website or by phone at (703)-560-6301.
Comments Off

on Can You Put a Knocked-Out Tooth Back in Its Socket Yourself?