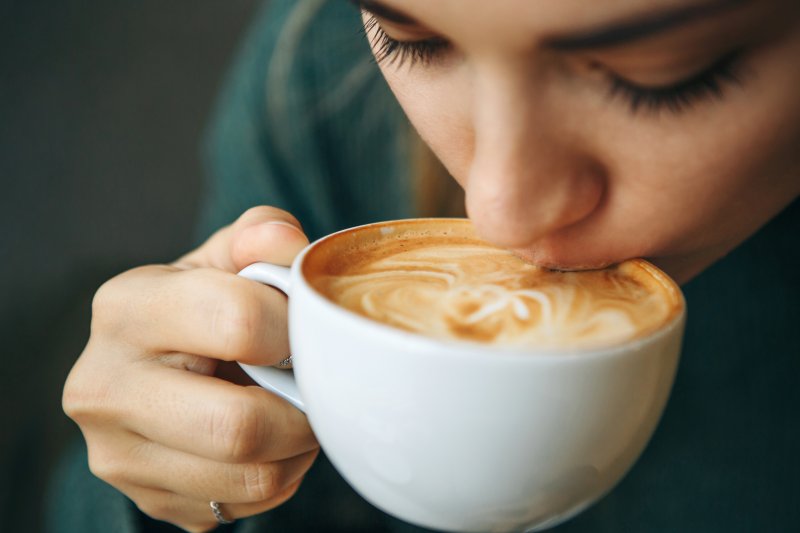 You've just poured yourself a piping hot cup of coffee—two creamers, one sugar, and served in your favorite mug. But as you're about to take your first sip, panic sets in; you're still wearing your Invisalign trays! You need your coffee to survive the workday, but you're concerned that the hot drink will affect your treatment. Here's why you should reconsider that cup of Joe while you're wearing your trays along with some tips for enjoying coffee without ruining your progress.
Why Can't I Drink Coffee While Wearing Invisalign?
You should avoid most beverages while wearing your Invisalign trays, and coffee is certainly not an exception. Many beverages contain staining agents that can discolor your trays, much like how they stain your natural teeth. Coffee is particularly acidic, not to mention that it often contains sugary additives which greatly increase the risk of tooth decay.
Invisalign trays are also composed of a heat-sensitive thermoplastic, which easily warps and becomes damaged when exposed to hot liquids. Since coffee is often served scalding hot, it's best to avoid consuming it while you're wearing your trays—you'll certainly weaken them and prevent them from serving their purpose.
Do I Have to Give Up Coffee Entirely?
The good news is that you don't have to give up coffee entirely if you're undergoing Invisalign treatment—there are many ways to still enjoy it without compromising your treatment:
Remove your trays – If you want to drink anything other than bottled or tap water, take out your Invisalign trays and properly store them, ideally in their carrying case.
Drink it quickly – Since you need to wear your Invisalign trays at least 20 – 22 hours a day, you should drink your coffee quickly. Rather than sipping it over the course of an hour, try to finish it within half an hour; just don't burn yourself!
Less sugary additives – Try to reduce or eliminate the amount of cream or sugar that you add to your coffee. This will reduce the risk of bacteria growth on your trays.
Brush or rinse after – You should be brushing your teeth twice a day anyway, but it never hurts to brush or rinse your mouth after drinking a cup of coffee. You should also rinse your trays prior to putting them back in your mouth.
If you love coffee and simply can't fathom going without it during your treatment, it doesn't have to come to that. As long as you take out and preserve your Invisalign trays, you'll still receive the smile you desire without giving up your favorite beverage.
About the Practice
Led by the incredible team of Dr. Brenda J. Young and Dr. Marjun Ayati, Fairfax Dental Group has served patients and families in the Fairfax community for over 25 years. The practice offers a wide range of services including Invisalign. If you have any questions about Invisalign treatment or would like to schedule an appointment, please reach out through their website or by phone: (703) 560-6301.
Comments Off

on Can I Continue Drinking Coffee with Invisalign?