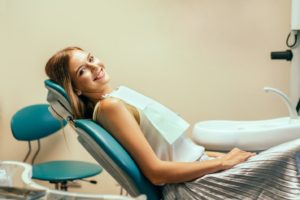 Your oral health is precious. The state of your teeth and gums can have a profound impact on your daily life and your long-term well-being. That's why you should take great care when you're choosing a dentist in Fairfax, Merrifield, or Mosaic District to look after your smile. Here are a few things you should consider during your search for an oral healthcare provider who will give your grin the expert treatment it deserves.
Credentials
Most dentists have information on their website about their education, years of experience, and professional memberships. Carefully reviewing this information can give you a good idea of what types of treatments a dentist is qualified to perform, as well as whether they are dedicated to continually improving their skills. If you're not sure what any of a dentist's credentials mean, you can call their office to ask or do a little extra research to gain a deeper understanding of what a dentist has accomplished.
Patient Opinions
Online reviews can tell you a lot about a dentist and the people in their office. You can learn whether the environment is clean and welcoming, how the staff members conduct themselves, and whether past patients were pleased with the quality of the work they received.
Another way to tell if a dentist is well-liked is by checking out Northern Virginia Magazine's annual listing of top dentists. If enough people loved their dentist to vote for them, there is a good chance that you can expect to receive remarkable care at their practice.
Personality
You're going to be visiting your dentist at least a few times a year, so it is important that you feel comfortable with them. Online reviews are one way to get a glimpse into a dentist's personality. You can also look at their profile to learn about their community involvement. If they donate time or money to make Fairfax a better place, they probably have a warm and caring personality that will put you at ease during your dental visits.
Financial Options
Is a dentist in-network with your insurance plan? If they're not in-network, will they still file claims for you and help you maximize your benefits? Will they help you arrange a payment plan for major services? Money is not the most important thing to think about when you're choosing a dentist, but it should certainly factor in to your final decision, especially if you know that your smile needs some significant work.
Fairfax Dental Group Checks All the Boxes
At Fairfax Dental Group, we're proud to be one of the top dental practices in the area. Our hundreds of 5-star reviews and our place in Northern Virginia Magazine's Best Of listings testify to our dedication to quality work and patient comfort. The general dentists in our practice, Drs. Brenda Young and Marjun Ayati, have five decades of combined experience! Our team is also happy to work with your insurance so you don't have to stress about payment.
Would you like to see for yourself why our patients love us? Contact us at 703-560-6301 to learn more about our practice or to schedule your first appointment.
Comments Off

on How to Choose the Best Dentist in Fairfax