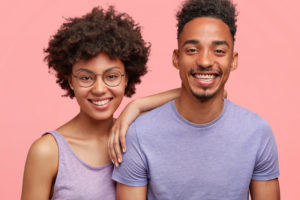 November is a time of stress for many of us. It's the holiday season, which often means guests are in town and you've got a big meal to prepare. During times of stress or anxiety, many people experience increased jaw pain. That's not something to ignore — in fact, you may need treatment from your dentist. This month is TMJ Awareness Month, so keep reading to find out more about the chronic condition, and how to know when it's time for TMJ treatment in Fairfax.
What Is TMJ?
The TMJ is the temporomandibular joint, or the network of bones, ligaments, and nerves which help you open and close your mouth. When something is off with the alignment of the TMJ, you will likely feel it. What is actually temporomandibular joint dysfunction (TMD) but usually just referred to as "TMJ" can damage oral health and cause mild to severe chronic pain. Getting professional treatment is usually the only way to successfully overcome true TMJ.
What Are the Symptoms of TMJ?
You may be experiencing TMJ if you notice any of the following warning signs:
Chronic jaw or ear pain

A clicking, popping, or grinding sound/sensation when you open the jaw

Difficulty opening the jaw

The sensation of lockjaw

Difficulty chewing

Tooth sensitivity

Visible teeth grinding at night (often detected by a partner)

Shifting teeth

Weak, worn, or chipped teeth

Neck pain

And others
How Is TMJ Treated?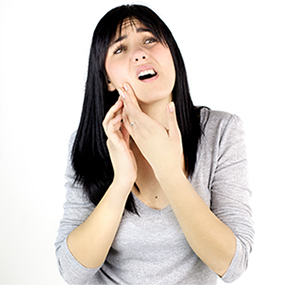 The treatment for your TMJ will depend on its cause. If a misaligned bite is to blame, orthodontic treatment can help by bringing the teeth into the proper position to take pressure off the TMJ. If your symptoms flare up during times of stress, then engaging in physical exercise, talking to a therapist, or other stress-relieving techniques may be beneficial. In the meantime, investing in a night guard can help protect the tooth enamel from chipping or wearing away due to the nighttime jaw clenching and teeth grinding. This is a customized device that you wear while you sleep to cushion the impact from teeth grinding related to TMJ. Many patients with this condition find relief when they wear the mouth guard as directed at night.
In conclusion, stress, anxiety, and other factors can really bring on jaw pain. Talking to your dentist is a great way to alleviate discomfort and protect your oral health from the damaging effects of TMJ!
Meet the Practice
The Fairfax Dental Group is where smiles begin. This team of general dentists offers high-quality, comprehensive dental care — including TMJ treatment — from the comfort of a state-of-the-art office. If your jaw pain flares up around the holiday season, don't put off getting the treatment you need! Seek relief from TMJ by calling your dentist in Fairfax at (703) 560-6301.
Comments Off

on Is It Time for TMJ Treatment?