Meet Fairfax Dentist
Priya Vasa, DMD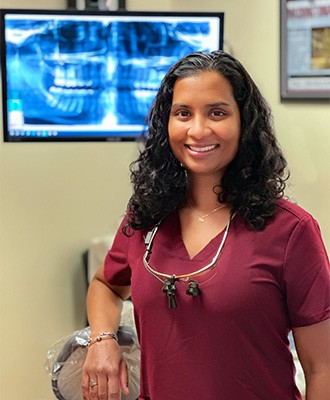 Dr. Priya Vasa was born and raised in central Virginia. She completed her undergraduate education at Virginia Tech and is a 2015 graduate of Tufts University School of Dental Medicine. She completed an Advanced Education in General Dentistry through the Veterans Affairs Medical Center in Providence, Rhode Island.
Dr. Vasa practiced dentistry in Vermont for 7 years and recently decided to return home to Virginia to continue raising her family.
Dr. Vasa is passionate about providing high quality comprehensive care and looks forward to taking care of your oral health care needs.
When Dr. Vasa is not practicing dentistry, she stays busy with her husband, son and daughter. She is thrilled to be serving the northern Virginia community and looks forward to joining Fairfax Dental Group in providing excellent care to her patients!