Single Tooth Dental Implants – Fairfax, VA
Lifelike Tooth Replacement for Amazing Smiles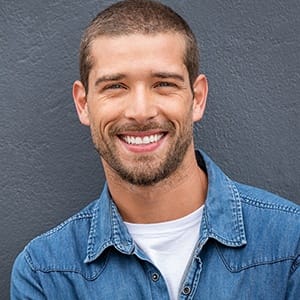 If you're missing a single tooth, you may be putting off getting a replacement. Afterall, it's just one tooth, right? Surprisingly, even one lost tooth can have a serious impact on your oral health, including higher risks of decay and disease as well as jawbone shrinkage and remaining teeth shifting. Thankfully, Dr. Young and Dr. Ayati provide the longest lasting tooth replacement available, single tooth dental implants in Fairfax. Read on to learn more about why this is the best solution for your smile!
Single Tooth Replacement Options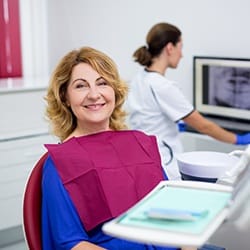 We offer two different options for single tooth replacement: a fixed bridge and a single tooth dental implant.
Fixed Bridge
Single Tooth Implant
A dental implant is a titanium post that is surgically placed in the jawbone to act as an artificial tooth root. Titanium is biocompatible, which allows it to fuse to your jawbone permanently. Once placed, we will mount a custom-made dental crown on top of the implant to complete your smile. This is the only comprehensive option for replacing a tooth from the roots up.
The Benefits of Implant-Supported Single Tooth Replacement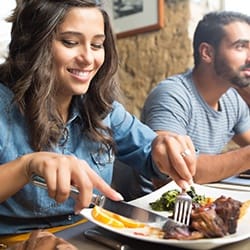 While any replacement is better than none at all, an implant-retained crown will provide you with various unique benefits, including:
Strength: Rooted in the jawbone, an implant-retained crown allows you to chew all your favorite foods without worrying about your new tooth coming loose or breaking.
Bone health: Dental implants are the only tooth replacement option that stimulates your jawbone to prevent it from deteriorating after you lose part of your smile.
Dental health: Because a dental implant supports the crown, you won't have to alter any of your healthy remaining teeth to enjoy a replacement.
Appearance: The dental implant allows your crown to mimic the way that your natural teeth emerge from your gums for the most lifelike results.
Contact Fairfax Dental Group Today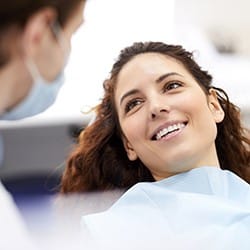 Are you ready to get started on the best single tooth replacement available? Contact our office to schedule a consultation with Dr. Young or Dr. Ayati.