Information for New Patients Near Merrifield, VA
Everything You Should Know Before Your Upcoming Visit
If you are looking for a dentist near Merrifield who can provide comprehensive dental services to you and your entire family, you've come to the right place! At Fairfax Dental Group, we believe in building lasting relationships, creating personalized treatment options, and ensuring long-lasting results. No matter the reason for your visit, we will listen to your concerns, answer your questions, and make sure you are comfortable, at ease, and feel right at home. If you are considering us as your home for better oral healthcare, we invite you to review the following information before your initial visit. Should you have any issues accessing the forms or questions about our policies, please do not hesitate to contact our office. We look forward to helping you and your family maintain beautiful, healthy smiles for a lifetime!
Patient Portal
Before you arrive for your first appointment, we ask that you please take a few minutes to fill out the necessary forms. By doing this before your visit, we can minimize your wait time and ensure a more seamless process. Whether you prefer to fill them out online or print them and fill them out before coming in for your dental appointment is up to you.
Patient Login Online Patient Forms
Patient Forms
Another way to move through the check-in process more efficiently is to complete the following forms at home. Each link will direct you to the appropriate paperwork, which you can download, fill out at home, and bring with you the day of your appointment. Should you have difficulty accessing any of the information, contact our dental office near Merrifield for help.
Patient Information & Medical History FormInsurance InformationAcknowledgement of Privacy Practice Patient Communication PolicyMissed Appointment Policy
Postoperative Instructions
If you require a more complex or extensive dental procedure, we want you to have all the information you need to successfully recover at home. This is why we've provided post-operative instructions for some of our most common procedures.
TMJ Post-Op Instructions Crowns/Bridges Post-Op Instructions Fillings Post-Op Instructions Scaling & Root Planing Post-Op Instructions ZOOM! Whitening Post-Op Instructions
Dental Insurance Welcome
At Fairfax Dental Group, we are pleased to be in-network with various dental insurance companies and believe in making the claims process easy and stress-free. Not only will we take care of filing necessary paperwork and claims on your behalf, but we will also make sure you are maximizing your benefits most effectively. We'll even go over any necessary out-of-pocket expenses you can expect to incur throughout treatment.
We maximize the following dental insurance plans:
Delta Dental
Blue Cross
United Concordia
Aetna
Guardian
Cigna
MetLife
Flexible Payment Options
If you have a remaining balance from your dental procedure but are unable to pay the full amount at one time, our dentists near Merrifield are pleased to work closely with CareCredit. This third-party financier offers flexible financing in the form of low and no interest payment plans. By breaking up the cost of your care into manageable monthly installments, you can stay well within your family's budget and still receive the same great, high-quality care you deserve. To apply, simply click the link below.
No Dental Insurance? Join Our Wellness Plan!
Uninsured and worried you will be unable to afford dental care? Don't be! At Fairfax Dental Group, we happily offer our uninsured patients the opportunity to enroll in our Wellness Plan membership. Renewable every year, it is a non-refundable option that is available for 12 months. Enrolled participants receive a 15% courtesy that requires all treatments to be paid in full at the time of the appointment. (The 15% courtesy does not include Invisalign treatment).
The plan cannot be combined with other offers, financing options, or dental insurance. However, if you need to use CareCredit to extend your payments, we will adjust the courtesy to 10% to account for our office's finance charges.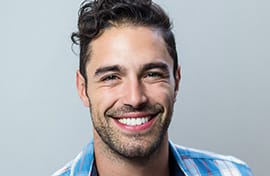 Existing Patient $364 ($474 Value)
2 Periodic Exams
Annual Bitewing X-Ray
2x Cleanings
Annual Fluoride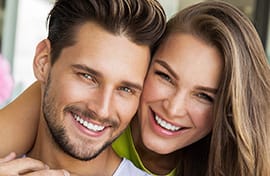 New Patient $462 ($589 Value)
New Patient Exam
1x Periodic Exam
1x Full Mouth X-Ray
Annual Fluoride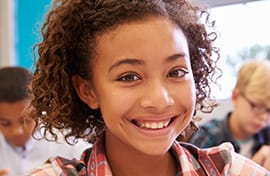 Children Under 13 $227 ($419 Value)
2x Periodic Exams
Annual Bitewing X-Ray
2x Cleaning & Fluoride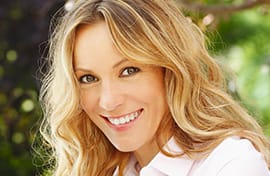 Perio Maintenance $397 ($533 Value)
2x Periodic Exams
Annual Bitewing X-Ray
2x Perio Maintenance
With Fluoride