Advanced Dental Implant Procedures – Fairfax, VA
Comprehensive Services Preparing You for Dental Implants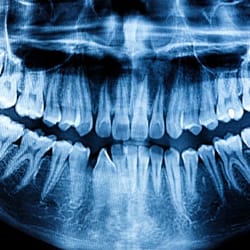 Thanks to advancements in dental technology and treatments, dental implants are available to more people today than ever. While our dentists are highly experienced in placing dental implants in patients with all levels of tooth loss, there are some instances where patients have suffered from a high amount of bone loss that complicates the process. This can make dental implants very difficult or even impossible to place without additional treatments. During your exam, we can confirm exactly what areas of your mouth require closer attention, then create a detailed treatment plan from there, including advanced dental implant procedures in Fairfax, VA.
Bone Grafting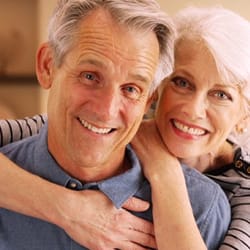 When teeth are lost, whether as a result of severe gum disease or physical trauma, the root, as well as the crown, are removed. This means the bone tissue responsible for stimulating the tooth is no longer functioning as they should. Over time, bone tissue will begin to break down, resulting in the jaw losing biting strength. It also means that dental implants will struggle to integrate with the jaw. If we recommend a bone graft prior to your dental implant surgery, it's because your jaw bone has become too thin or soft to keep a titanium post in place.
During a bone graft, bone material is placed directly onto the area of the jaw so that it can regenerate supporting bone material and expand its width and height. This process can take several months to complete, but it will make it possible for dental implants to integrate with the jaw. The bone material can come from other areas of the body (known as an autograft) or from a donor (which can be either from another person or an animal.)
Sinus Lifts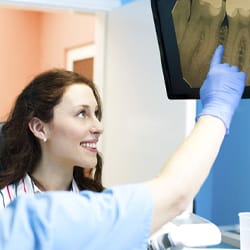 When placing dental implants, there are certain areas of the mouth that are more difficult to work with. One of these areas is the upper jaw, especially where the molars and premolars are located. Sinus lifts (also referred to as sinus augmentations) are performed when there is not enough bone tissue for an implant to integrate, much like a bone graft. Those who have suffered from severe gum disease or serious facial trauma may need a sinus lift to receive an implant.
First, we complete a set of detailed X-rays of your skull, then schedule you for surgery at a later date. During the actual surgery, a small incision is created in the gum tissue so the bone is accessible. We then cut a small window into the bone and push it upwards to reveal the sinus cavity. From here, we lift the membrane and fill the space below with bone granules. Finally, the gum tissue is stitched close and the sinus is given time to integrate with the donated bone material. After several months of healing, we can perform additional X-rays to make sure that your jaw is ready to receive dental implants.